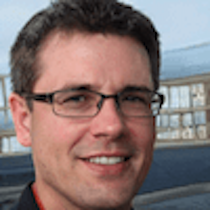 Jonathan Yarden
Mar 27, 2021 · 5 min. read
In this article you will find a description of fuses and relays Chevrolet, with photos of block diagrams and their locations. Highlighted the cigarette lighter fuse (as the most popular thing people look for).
Get tips on blown fuses, replacing a fuse, and more.
Instrument Panel Fuse Block
Fuse/Circuit Breaker
Usage
A
Power Door Locks, Power Seat, Power Seat Lumbar, Remote Keyless Entry
B
Power Windows, Sunroof Module/Motor
1
Stoplamps, Hazard Lamps, Chime, Center High-Mounted Stoplamp Relay, Center High-Mounted Stoplamp
2
Dome Lamps. Cargo Lamps, Visor Vanity Mirror, Cigarette Lighter, Inside Rearview Mirror Lamp, Overhead Console Lamps, Glove Box Lamp, Horns, Horn Relay, IP Courtesy Lamps, Power Outside Rearview Mirror, Liftglass Release Motor, Illuminated Entry Module
3
Parking Lamps, License Plate Lamps. Electric Shift Transfer Case Module, Underhood Lamp, Rear Wiper. Fog Lamp Relay, Door Switch Lamp, Ashtray Lamp, Headlamp Switch
4
A/C Compressor Relay, Cluster Chime Module, DRL Relay Coil, Four-Wheel-Drive Indicator Lamp, DRL Module, Rear Defog Timer, Transfer Case Control Module Ignition, SIR Redundant Ignition, RKE Ignition. Fuel Sender Module
5
Oxygen Sensor Heater, Exhaust Gas Recirculation, Cam Sensor, CANN. Purge, Canister Vent Solenoid, Mass Airflow Sensor, Cam Shaft Sensor
6
Blower Motor, Temperature Door Motor, HI Blower Relay Coil
7
Power Auxiliary Outlets, Assembly Line Diagnostic Link
8
Rear Window Defogger
9
PCMNCM Battery, Fuel Pump
10
PCM/VCM Ignition, Injectors, Crank Sensor, Coil Driver Module
11
Radio, Inside Rearview Mirror Map Lamp, Overhead Console Reading Lamps, Rear Wiper, Rear Washer, Overhead Console Display
12
Anti-Lock Braking System, VCM IGN-3
13
Clock, Radio Battery, CD Player
14
A/C Compressor Battery Feed
15
Daytime Running Lamps; Fog Lamps, Fog Lamp Relay
16
Turn Signals and Back-up Lamps, Brake-Transmission Shift Interlock Solenoid
17
Windshield Washer, Windshield Wiper Motor
18
Not Used
19
Electric Shift Transfer Case
20
Crank Relay, Air Bag Module
21
Not Used
22
Air Bag Module
23
Cluster Illumination, Radio Illumination, Heater Lamp, 4WD Illumination, Chime Module, Fog Lamp Illumination, Rear Wiper Switch Illumination, Rear Defogger Switch Illumination, Liftglass
Release Switch Illumination, Overhead Console Illumination
24
PRNDL Power, 4L6OE Automatic Transmission
WARNING: Terminal and harness assignments for individual connectors will vary depending on vehicle equipment level, model, and market.
Still have questions or want to supplement the article? Discuss On Telegram