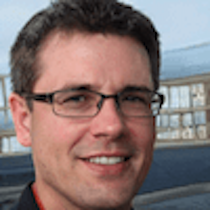 Jonathan Yarden
Jan 30, 2021 · 5 min. read
In this article you will find a description of fuses and relays Buick, with photos of block diagrams and their locations. Highlighted the cigarette lighter fuse (as the most popular thing people look for).
Get tips on blown fuses, replacing a fuse, and more.
Year of production:  1993
Instrument Panel Fuse Block
The fuse panel is located inside the glove box, on the left side.
Fuse
Ampere rating [A]
Usage
A
15
ECM; MAF Sensor (3300 Engine only)
B
20
ECM Injectors/Coil
C
10
Eng. A/C Relay; EGR Solenoid; Canister Purge Solenoid
D
10
Fan/Elect; Generator; DRL Module
E
15
Turn Signal Flasher; Back-up Lights; Trunk/Liftgate Release
F
10
Supplemental Inflatable Restraint (Air Bagj
G
20
Tail; Park; Side Marker; License Plate; Stop/Turn Signa
H
20
Heater/Air Conditioner
I
10
Gages; Warning Indicators; Torque Convert Clutch; Audible Warning System; Computer Command Control; Trunk Release; Brake Warning Indicator; Rear Defog Switch; Speedometer
J
20
Stop Lights; Hazard Flashers
K
20
Interior, Underhood, Courtesy, I/P, Trunk Lights; Door Locks; Horn Relay, Passive Restraint System, Deck Lid Release, Power Antenna
L
30*
Liftgate Release; Power Windows
M
5
Illumination for: I/P, Radio, Pod Lights, Ashtray, Console Light, Heater-A/C Control, Defog Switch, Headlight Switch
N
10
Radio, Cruise Control
O
30*
Seats, Door Locks, Rear Defog
P
25
Windshield Wipe/Was
Q
20
Cigarette Lighter
15
Safety Belt/Chirne (ICAM) Module (Located behind the fuse block, above the hush panel.
15
Remote Lock Control (Located behind the fuse block, above the hush panel.
15
Fuel Pump, ECM (Located under the hood.)
*Circuit Breaker
WARNING: Terminal and harness assignments for individual connectors will vary depending on vehicle equipment level, model, and market.
Still have questions or want to supplement the article? Discuss On Telegram