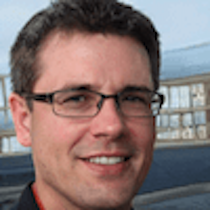 Jonathan Yarden
Mar 27, 2021 · 5 min. read
In this article you will find a description of fuses and relays Chevrolet, with photos of block diagrams and their locations. Highlighted the cigarette lighter fuse (as the most popular thing people look for).
Get tips on blown fuses, replacing a fuse, and more.
Instrument Panel Fuse Block
The fuse block access door is on the driver's side of the instrument panel below the
hood release lever.
Fuse position
Fuse name
Circuit protected
1
STOP
Center High Mounted Stop Lamp, Stoplamps
2
HTD MIR
Electric Heated Mirrors
3
CTSY
Courtesy Lamps, Dome/RDG Lamps, Vanity Mirrors, Power Mirrors
4
GAUGES
IP Cluster, DRL Relay, DRL Module, HDLP Switch, Keyless Entry Illumination, Low Coolant Module, CHIME Module, DRAB Module
5
Hazard
Hazard Lamps/CHIME Module
6
CRUISE
Cruise Control
7
PWR AUX
Auxiliary Power Outlet, DLC
8
Crank
—
9
PARK LPS
License Plate Lamp, Parking Lamps, Taillamps, Front Sidemarkers, Glove Box Ashtray
10
AIR BAGS
Air Bags
11
WIPER
Wiper Motor, Washer Pump
12
HTR-A/C
A/C, A/C Blower, High Blower Relay, HTD Mirror
13
CIG LTR
Cigarette Lighter
14
ILLUM
Instrument Panel Cluster, HVAC Controls, RR HVAC Controls,
Instrument Panel Switches, Radio Illumination, Door Switch Illumination
15
DRL
Daytime Running Lamp Relay
16
TURN B/U
Front Turn, RR Turn, Back-up Lamps, BTSI Solenoid
17
RADIO- 1
Radio (Ign, Accy), Upfitter Provision Relay
18
BRAKE
4WAL PCM, ABS, Cruise Control
19
RADIO-B
Radio (Battery), Power Antenna
20
TRANS
PRNDL, Automatic Transmission
21
SECURITY
Passlock
22
RR DEFOG
Rear Window Defog
23
Not Used
—
24
RR HVAC
RR HVAC Controls, HIGH, MED, LOW Relays
A
PWR ACCY
Power Door Lock, Six-Way Power Seat, Keyless Entry Illumination Module
B
PWR WDO
Power Windows
Engine Compartment Fuse Relay Center
The fuse block is on the driver's side of the engine compartment at the rear.
Fuse name
Circuit protected
SPARE
Spare Fuse
A.I.R.
Air Pump
BLOWER
Front Blower Motor
ABS
Electronic Brake Control Module
IGN-B
Ignition Switch
IGN-A
 Starter Relay, Ignition Switch
BATT
Instrument Panel Fuse Block
LIGHTING
Instrument Panel Fuse Block, Headlamp Switch
RH-HDLP
Right-hand Headlamp (Export Only)
LH-HDLP
Left-hand Headlamp (Export only)
RH-HIBM
Right-hand High-beam Headlamp (Export Only)
LH-HIBM
Left-hand High-beam Headlamp (Export only)
ETC
Electronic Throttle Control
RR BLOWER
Rear Auxiliary Blower
FUEL SOL
Fuel Solenoid
ENG-I
Heated O2 Sensors, Mass Air Flow Sensor, Evap Canister Purge Valve, Crankshaft Position Sensor, Secondary Air Injection Relay (Diesel), Water in Fuel Sensor (Diesel), Fuel Heater (Diesel), Glowplug Relay (Diesel), Wastegate Solenoid (Diesel)
ECM-I
Ignition Coil, Crankshaft Position Sensor, VCM, Fuel Injectors, Coil Driver
IGN-E
Air Conditioning Clutch Relay
SPARE
Spare Fuse
SPARE
Spare Fuse
SPARE
Spare Fuse
A/C
Air Conditioning Clutch Relay
HORN
Horn Relay, Underhood Lamp(s)
ECM-B
Fuel Pump Relay, VCM, PCM, Fuel Pump and Engine Oil Pressure Switch
SPARE
Spare Fuse
SPARE
Spare Fuse
AUX A
Upfitter Provisions
AUX B
Upfitter Provisions
A/C RELAY
Air Conditioning
HORN RELAY
Horn
A.I.R. RELAY
Air
FUEL PUMP RELAY
Fuel Pump
STARTER
RELAY
Starter
ABS EXPORT
RELAY
ABS Export
WARNING: Terminal and harness assignments for individual connectors will vary depending on vehicle equipment level, model, and market.
Still have questions or want to supplement the article? Discuss On Telegram