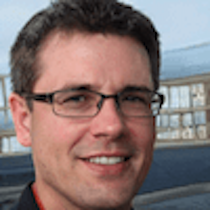 Jonathan Yarden
Feb 11, 2021 · 5 min. read
In this article you will find a description of fuses and relays Dacia, with photos of block diagrams and their locations. Highlighted the cigarette lighter fuse (as the most popular thing people look for).
Get tips on blown fuses, replacing a fuse, and more.
Passenger compartment
№
Component
A
Empty location
B
Driver's side window winder
C
Empty spaces
D
Empty spaces
E
Empty spaces
F
Empty spaces
G
Empty spaces
H
Empty spaces
I
Empty spaces
J
Empty spaces
1
Front electric window
2
Left-hand main beam headlight
3
Right-hand main beam headlight
4
Left-hand dipped beam headlight
5
Right-hand dipped beam headlight
6
Left-hand side lights
7
Right-hand side lights
8
Rear electric windows
9
Rear fog lights
10
Horn
11
Automatic door locking
12
ABS-ESC, brake switch
13
Interior lights, window winder, air conditioning, boot light
14
ESC
15
Reverse gear, windscreen wipe
16
Cruise control/Speed limiter, heated door mirrors, rear windscreen, unfastened seatbelt warning, parking distance
control, multimedia, heated windscreen
17
Daytime running lights
18
Brake lights
19
Injection
20
Airbag
21
LPG circuit shut-off or LPG circuit and petrol fuel circuit shut-off or sequential gearbox or automatic gearbox
22
Power-assisted steering
23
Location reserved for additional equipment
24
Direction indicator light
25
Passenger compartment ECU
26
Passenger compartment ECU
27
Steering column control
28
Location reserved for additional equipment
29
Steering column control
30
Empty location
31
Instrument panel
32
Radio
33
Cigar lighter
34
Diagnostics and radio socket
35
Defrosting rearview mirror
36
Electric door mirrors
37
Starter
38
Windscreen wiper
39
Passenger compartment ventilation
WARNING: Terminal and harness assignments for individual connectors will vary depending on vehicle equipment level, model, and market.
Still have questions or want to supplement the article? Discuss On Telegram