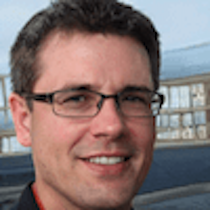 Jonathan Yarden
Feb 11, 2021 · 5 min. read
In this article you will find a description of fuses and relays Daewoo, with photos of block diagrams and their locations. Highlighted the cigarette lighter fuse (as the most popular thing people look for).
Get tips on blown fuses, replacing a fuse, and more.
Year of production: 2009, 2010, 2011, 2012
Fuse box diagram
Power supply
Classification
No.
A
Protected components
30 BAT(+)
Blade Type
F1
10
Trunk Lamp, Room Lamp
F2
10
Head Lamp S/W, DLC, Digital Clock, Door Opening Warning Lamp, Key Reminder S/W
F3
15
Hazard Lamp
F4
15
Central Door Locking System, Ani Theft
F5
10
PCM
F6
10
Audio
F7
15
Stop Lamp
Diode
D8
—
Door Contact Switch Driver
15C ACC
Blade Type
F9
10
Audio, Key Interlock
F10
15
Cigar Lighter
15 IGN 1 ON
F11
10
I/P, Digital Clock, Seat belt Warning lamp, DRL
F12
10
Reverse (Back-up) Lamp, Anti-Theft
F13
15
Air Bag
F14
15
Alternator, Injector, VSS (M/T)
Shifting Solenoid (A/T), Carbon Canister Purge Solenoid LEGR, Cam Sensor, O2 Sensor, PCM
F15
15
Ignition Coil (El System)
F16
15
Turn Signal, Electric Outside Rear View Mirror
F17
15
PCM, VGIS (DOHC)
15 IGN 2 ON
F18
20
Wiper, Stop Lamp
F19
10
EBCM
A/C Compressor, Cooling Fan Relay
Radiator Cooling Fan Relay A, B
Power Window Relay, Rear Window Defroster Relay Sun Roof
F20
20
Blower Motor
WARNING: Terminal and harness assignments for individual connectors will vary depending on vehicle equipment level, model, and market.
Still have questions or want to supplement the article? Discuss On Telegram