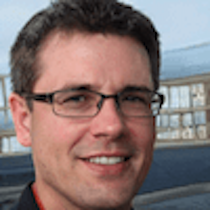 Jonathan Yarden
Oct 06, 2021 · 5 min. read
In this article you will find a description of fuses and relays Ford, with photos of block diagrams and their locations. Highlighted the cigarette lighter fuse (as the most popular thing people look for).
Get tips on blown fuses, replacing a fuse, and more.
Year of production: 1987, 1988, 1989, 1990, 1991
Fuse box
No.
A
Circuits
1
15
Stoplights, Hazard Lights, Speed Control
2
7
Circuit Breaker: Windshield Wiper Motor
3
—
—
4
15
Main Light Switch, Exterior Lights, Instrument Panel Illumination
5
15
Turn Signals, Back-Up Lights, Overdrive Transmission, Roof Map Light
6
15
Speed Control, Accessories & 4WD, Auxiliary Battery Control, Digital Clock, Rear Window Defogger, Feedback Carburetor Control (4.9L), Windshield Wiper Switch, Electronic Shift Control Module, Rear Anti-Lock Brakes
7
—
—
8
15
Courtesy Lights, Dome Lights, Cargo Light, Glove Box Light, Warning Buzzer, Radio
9
30
Heater or A/C-Heater
10
5
Instrument Illumination (Radio, Instrument Cluster, Wiper and Washer Switch, Overdrive Switch, 4WD Shift Control Switch, A/C-Heater Control, Rear Window Defogger, Ashtray, Cigarette Lighter), Main Light Switch, Clock Dimming, Radio Display Dimming
20
Rear Anti-Lock Brakes
11
15
Radio & Clock Illumination, Headlight Switch Illumination
10
Radio
12
30
Circuit Breaker: Power Door Locks
25
Transfer Case Control
25
Tailgate Power Window, Power Mirrors
13
5
Instrument Panel Illumination
14
30
Circuit Breaker: Power Windows
25
Tailgate Power Window
15
10
Auxiliary Fuel Tank, Switch
16
30
Horn Relay (with Cruise Control), Horn Relay Jumper (without Cruise Control), Cigarette Lighter, Speed Control, Ashtray Illumination
20
Horn, Cigarette Lighter
10
Horn
17
5
Instrument Illumination, Clock & Radio Display Dimming
20
Rear Anti-Lock Brakes
18
15
Cluster, Safety Belt Buzzer, Warning Indicators, Tachometer, Diesel Glow Plug Control (6.9L, 7.3L), Diesel Indicators (6.9L, 7.3L), Electronic Engine Control (EEC), Carburetor Circuits, Choke Heater, Electric Fuel Pump Control (7.5L), Dual Brake Warning Diode-Resistor, Low Vacuum Warning Switch (6.9L, 7.3L)
WARNING: Terminal and harness assignments for individual connectors will vary depending on vehicle equipment level, model, and market.
Still have questions or want to supplement the article? Discuss On Telegram