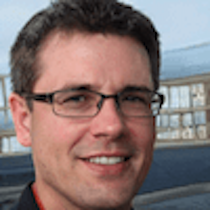 Jonathan Yarden
Oct 06, 2021 · 5 min. read
In this article you will find a description of fuses and relays Ford, with photos of block diagrams and their locations. Highlighted the cigarette lighter fuse (as the most popular thing people look for).
Get tips on blown fuses, replacing a fuse, and more.
Year of production: 1974, 1975, 1976, 1977, 1978
Fuse box
Fuse
Ampere Rating [A]
Description
1
4
'74-'75: Cluster, heater or air conditioner control, radio, ash tray, and clock lights
'76-'78: Instrument panel lamps
2
7,5
Oil, brakes, belts indicator lights, seat belt module, buzzer, throttle solenoid positioner, emission control solenoid ('76-'78)
3
6
Circuit breaker: Windshield wiper motor
4
15
Windshield washer pump, door ajar, park brake ('74-'75), headlight indicator lights ('74-'75), heater backlite control indicator light, anti-theft module, fuel monitor indicating lamp ('76-'78)
5
7,5
Radio/tape player
6
20
Horn, cigar lighter
7
15
Dome light, glove box, map, trunk, door, instrument panel, courtesy, headlights indicator lights.
Key, headlight warning buzzer, clock feed, anti-theft trigger, horn feed and seat belt module
8
15
Stop and emergency warning lights
9
15
Heater
30
'74-'77: Air conditioner
35
'78: Air conditioner
11
15
'74-'75: Back-up lights
'76-'78: Back-up lamps and turn signal lamp
Circuit Breakers
Fuse
Circuit(s) protected
Ampere ratting [A]
Location
1
'74-'76: Headlight circuit and high beam indicator light ('76-'78)
18
Circuit breaker intergral with headlight switch
2
'74-'75: Marker, license, tail lights, shift quadrant indicator light and headlights "ON" warning relay
'76-'78: Tail, park, license plate, side marker and automatic shift indicator lamps
15
Circuit breaker integral with headlight switch
WARNING: Terminal and harness assignments for individual connectors will vary depending on vehicle equipment level, model, and market.
Still have questions or want to supplement the article? Discuss On Telegram