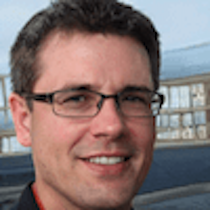 Jonathan Yarden
Mar 25, 2021 · 5 min. read
In this article you will find a description of fuses and relays GMC, with photos of block diagrams and their locations. Highlighted the cigarette lighter fuse (as the most popular thing people look for).
Get tips on blown fuses, replacing a fuse, and more.
Year of production: 1993, 1994
Fuses and Circuit Breakers
Name
Circuit protected
Fuse
Circuit Breaker
Gages
Cruise Control, 4WD Display Illum. Rear Window Defogger Timer, Aux. Batt. Relay Feed, Safety Belt Buzzer Timer, Cluster Ign. Feed
20
Turn-B/U
Back-up Lamps, Turn Signals
15
EMC/Ign
T.C.C., Air Diverter, E.S.C., E.G.R., E.C.M. Ign., R.W.A.L. Brake Switch
10
Inj. A
Throttle Body Injectors
10
Brake
A.B.S., Cluster-Speed0
15
AC/Htr
H.V.A.C. 4 WD, Aux. Batt. Relay
25
Ctsy
Dome Lamp, Ctsy. and Glove Box Lps. (TR-9), Radio (Memory-Clock)
20
Park LP
Horn Relay, Horn Feed, Park Lamps
20
P. Lps
C49 SW Illum., Headlamp "On" Warning, Radio Illum., H.V.A.C. Illum.
5
Stop/Haz
Haz. Flasher, Seat Belt Buzzer, Stop Lmps., A.B.S. Memory
15
Wiper
Windshield Wiper, Washer
25
Radio
Radio Feed
10
Acc/lgn.
Pwr. Windows
30
Acc/Batt.
Door Locks, Rear Window Defogger
30
Crank
Crank, Discreet
5
4WD
Four Wheel Drive
25
DRL
Daytime Running Lights
15
RR Wpr
Rear Window Wiper/Washer
25
T/G Rel
Cigar Lighter, Rear Hatch Release
25
* An inline fuse is used for the underhood lamp
WARNING: Terminal and harness assignments for individual connectors will vary depending on vehicle equipment level, model, and market.
Still have questions or want to supplement the article? Discuss On Telegram