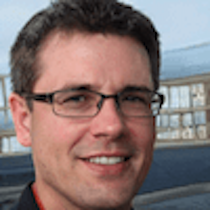 Jonathan Yarden
May 06, 2021 · 5 min. read
In this article you will find a description of fuses and relays Hyundai, with photos of block diagrams and their locations. Highlighted the cigarette lighter fuse (as the most popular thing people look for).
Get tips on blown fuses, replacing a fuse, and more.
Year of production: 2005, 2006, 2007, 2008, 2009
Engine compartment
Description
Ampere rating [A]
Protected component
FUSIBLE LINK
IGN
30
Start relay, lgition switch
ECU
30
Engine control, Fuel pump , A/C, Generator, ATM
BATT #1
50
Ignition switch, Power connector
C/FAN
50
Cooling fan
ABS #1
30
ABS, ESP
ABS #2
40
ABS, ESP
BLOWER
30
Blower
BATT #2
30
Igition switch, Power connector
FUSE
INJ
15
Injector
SNSR
10
Cooling fan, Stop lamp switch, Oxygen sensor, ECM/PCM
DRL
15
DRL
F/FOG
15
Front fog lamp
HORN
15
Horn, Siren
A/CON
15
A/C
H/LP (HI)
15
Head lamp (HIGH)
H/LP (LOW)
15
Head lamp (LOW)
Inner Panel
Fuse
Ampere rating [A]
Protected component
P/WDW-LH
30
Left power window
P/WDW-RH
30
Right power window
TAIL RH
10
Right rear combination lamp, Glove box llluminations
RR HTR
30
Rear defogger
A/BAG
15
SRS control
CLUSTER
10
Instrument cluster, ETACM/TACM
TAIL LH
10
Left head lamp, left rear combination lamp, License lamp
AUDIO
10
Digital clock, Audio, Power outside mirror folding module, Power outside mirror & mirror folding switch
C/LIGHTER
& P/OUTLET
20
Cigarette lighter
SPARE
15
(SPARE)
RR FOG
10
Rear fog lamp
HTD MIRR
10
Left/Right power outsider mirror& mirror folding motor, Rear defogger switch
AUDIO
10
Audio
IG COIL
20
Ignition coil (2.7 GSL)
IMMO
10
Immobilizer control module (2.7 GSL)
P/OUTLET
15
Rear power outlet
10
(Not used)
S/HTR
20
Seat warmer
A/CON SW
10
A/C control module (Manual A/C)
START
10
Burglar alarm relay, Transaxle range switch, lgnition lock switch
IG-SW
30
Ignition switch
ROOM LP
10
Room lamp, A/C control module, Digital clock, ETACM/TACM Key remind switch
AMP
20
Audio
T/SIG
10
Hazard switch, Auto light & Photo sensor, Transaxle range switch
A/BAG IND
10
Instrument cluster
RR WIPER
15
Safety relay
A/CON
10
Sunroof controller, A/C control module, Blower relay, ETACM/TACM
IGN
10
PTC heater relay, Fuel filter heater relay, DRL CONTROL MODULE, head LAMP RELAY
HAZARD
10
Hazard switch, Hazard relay, Immobilizer control module (2.7 GSL)
S/ROOF
20
Sunroof, Door lock/unlock relay
STOP
15
Stop lamp switch, Power outside mirror folding module
H/FREE
10
(Not used)
ECU
10
Cruise control, Stop lamp, TCS, ESP, 4WD ECM, ECM, PCM, TCM, Vehicle speed sensor
FF WIPER
20
Front wiper, Multifunction switch
4WD
20
4WD/ECM
DEICER
15
Winshield defogger
TCU
10
TCM (2.7 GSL/DSL)
ABS
10
G-Sensor, ESP, ABS
WARNING: Terminal and harness assignments for individual connectors will vary depending on vehicle equipment level, model, and market.
Still have questions or want to supplement the article? Discuss On Telegram