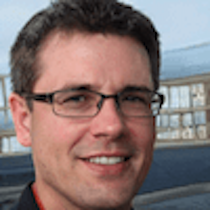 Jonathan Yarden
May 06, 2021 · 5 min. read
In this article you will find a description of fuses and relays Jeep, with photos of block diagrams and their locations. Highlighted the cigarette lighter fuse (as the most popular thing people look for).
Get tips on blown fuses, replacing a fuse, and more.
Year of production: 2016, 2017
Integrated power module
The Integrated Power Module is located in the engine compartment near the air cleaner assembly.
| | | | |
| --- | --- | --- | --- |
| Cavity | Cartridge fuse | Mini fuse | Description |
| 1 | 20 | — | Trailer Tow – If Equipped |
| 2 | — | 15 | AWD/4WD Control Module – If Equipped |
| 3 | — | 10 | Rear Center Brake Light Switch |
| 4 | — | 10 | Ignition Switch/Clock Spring |
| 5 | — | 20 | Battery Feed For Power Tech |
| 6 | — | 10 | Power Mirror/Steering Control Satellite Radio/Hands-Free Phone |
| 7 | — | 30 | Ignition Off Draw |
| 8 | — | 30 | Ignition Off Draw |
| 9 | 40 | — | Power Seats |
| 10 | — | 20 | Power Locks/Interior Lighting |
| 11 | — | 15 | Power Outlet |
| 12 | — | 20 | 115V AC Inverter – If Equipped |
| 13 | — | 20 | Cigar Lighter |
| 14 | — | 10 | Instrument Cluster |
| 15 | 40 | — | Radiator Fan |
| 16 | — | 15 | Dome Lamp/Sunroof/Rear Wiper Motor |
| 17 | — | 10 | Wireless Control Module |
| 18 | 40 | — | Auto Shutdown Relay |
| 19 | — | 20 | Radio Amplifiers |
| 20 | — | 15 | Radio |
| 21 | — | 10 | Intrusion Module/Siren – If Equipped |
| 22 | — | 10 | Heating, AC/Compass |
| 23 | — | 15 | Auto Shutdown Relay |
| 24 | — | 15 | Power Sunroof – If Equipped |
| 25 | — | 10 | Heated Mirror – If Equipped |
| 26 | — | 15 | Auto Shutdown Relay |
| 27 | — | 10 | Airbag Control Module |
| 28 | — | 10 | Airbag Control Module/Occupant Classification Module |
| 29 | — | — | Hot Vehicle (No Fuse Required) |
| 30 | — | 20 | Heated Seat – If Equipped |
| 31 | — | 10 | Headlamp Washer – If Equipped |
| 32 | 30 | — | Auto Shutdown Relay |
| 33 | — | 10 | J1962 Conn/Powertrain Control Module |
| 34 | 30 | — | Antilock BrakeValve |
| 35 | 40 | — | Antilock Brake Pump |
| 36 | 30 | — | Headlamp/Washer Control/Smart Glass – If Equipped |
| 37 | — | 25 | Diesel Fuel Heater – If Equipped |
WARNING: Terminal and harness assignments for individual connectors will vary depending on vehicle equipment level, model, and market
Still have questions or want to supplement the article? Discuss On Telegram