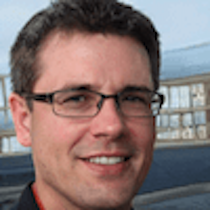 Jonathan Yarden
Feb 11, 2021 · 5 min. read
In this article you will find a description of fuses and relays Lancia, with photos of block diagrams and their locations. Highlighted the cigarette lighter fuse (as the most popular thing people look for).
Get tips on blown fuses, replacing a fuse, and more.
Year of production: 1996, 1997, 1998, 1999, 2000, 2001, 2002, 2003
Type of bulbs
C – Tubular bulbs Release these bulbs from relative contacts to remove them
D – Halogen bulbs Release the securing spring from its seat to remove the bulb
Bulb
Fugure
Type
Power
Main beam headlights
D
H3
12V-55W
Dipped beam headlights
D
H7
12V-55W
Front side lights
A
W5W
12V-5W
Front direction indicators
B
PY21W
12V-21W
Side direction indicators
A
W5W
12V-5W
Rear direction indicators
B
PY21W
12V-21W
Foglights
B
H1
12V-55W
Reverse lights
B
P21W
12V-21W
Rear brake and side lights
B
R5W
12V-21/5W
Rear side lights
B
R5W
12V-21W
Rear fog lights
B
P21W
12V-21W
Third brake light
A
W5W
12V-5W
Number plate
C
C5W
12V-5W
Ceiling light (1.2 16V NMblue – LS versions)
C
—
12V-10W
Ceiling light:
– with courtesy light
C
—
12V-10W
– with map light
A
—
12V-6W
Boot
C
C5W
12V-5W
WARNING: Terminal and harness assignments for individual connectors will vary depending on vehicle equipment level, model, and market.
Still have questions or want to supplement the article? Discuss On Telegram