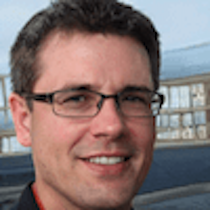 Jonathan Yarden
May 05, 2021 · 5 min. read
In this article you will find a description of fuses and relays Mazda, with photos of block diagrams and their locations. Highlighted the cigarette lighter fuse (as the most popular thing people look for).
Get tips on blown fuses, replacing a fuse, and more.
Year of production: 1978, 1979, 1980, 1981, 1982
Fuse box
Number
Fuse rating [A]
Function
LG
10
Radio
Stereo
Air Con. System
Lg
15
Sliding Sunroof
GY
10
Back Up Light
Turn Signal Light
Meter & Warning System
Electronic Check Panel
Cruise Control System
Kick Down Solenoid (for Canada Spec)
BW
10
Slow Fuel Cut Valve
Fuel Pump
Carburetor Heater
Charging System
Emission Control System (except For Canada Spec)
LO
15
Heated Window
BLb
30
Power Window
BL
20
Air Con. System
LW
15
Headlight Cleaner
L
15
Wiper & Washer System
GW
15
Stop Light
Horn
LB
15
Digital Clock
Room & Spot Light
Cigarette Lighter
Luggage Compartment Light
Chime
Ignition Switch Light
Door Lock Cylinder
Fusible Light
Auto Door Lock
Seat Belt Warning Light
Remote Control Mirror
RY
10
Turn Signal Light
RL
15
Headlight
License Light
Tail Light
Parking Light
Illumination Light
Digital Clock
Oscillator
WARNING: Terminal and harness assignments for individual connectors will vary depending on vehicle equipment level, model, and market.
Still have questions or want to supplement the article? Discuss On Telegram