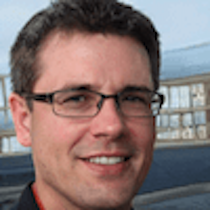 Jonathan Yarden
Oct 06, 2021 · 5 min. read
In this article you will find a description of fuses and relays Mercury, with photos of block diagrams and their locations. Highlighted the cigarette lighter fuse (as the most popular thing people look for).
Get tips on blown fuses, replacing a fuse, and more.
Year of production: 2006, 2007, 2008, 2009, 2010
Passenger compartment fuse panel
The fuse panel is located below the instrument panel on the driver's side.
No.
A
Protected Circuits
1
20
Moon roof, Adjustable pedals, DSM, Memory seats, Lumbar motor
2
5
Microcontroller power
3
20
Radio, Navigation amplifier, GPS module
4
10
'07-'10: On-board diagnostic (OBD II) connector
20
'06: On-board diagnostic (OBD II) connector
5
5
Moon roof, Door lock switch illumination ('08-'10), Auto dimming rear view mirror ('10), Rearview mirror with microphone ('08-'09)
6
20
Liftglass release motor, Door unlock/lock
7
15
Trailer stop/turn
8
15
Ignition switch power, Passive anti-theft system (PATS), Cluster
9
2
6R Transmission control module/Powertrain control module (Ignition RUN/START), Fuel pump relay
10
5
Front wiper RUN/ACC relay in power distribution box (PDB)
11
5
Radio start
12
5
Rear wiper motor RUN/ACC, Trailer battery charge relay in PDB, Radio
13
15
Heated mirror, Manual climate rear defrost indicator
14
20
Horn
15
10
Reverse lamps
16
10
Trailer reverse lamps
17
10
Restraints control module, Passenger occupancy, PAD lamp ('06-'07)
18
10
Roll Stability Control™ (RSC) switch ('10), RSC ('10), All wheel drive (AWD) module, Heated seat switches, Reverse park aid ('10)
IVD switch ('06-'09), IVD, Compass ('06-'09), Electrochromatic mirror ('06-'09), Auxiliary climate control
19
—
Not used
20
10
Climate control system, Brake shift, DEATC ('06-'09)
21
—
Not used
22
15
Brake switch, Bi-color stop lamps, High-mount brake lamp, All turn lamps
23
15
Interior lamps, Puddle lamps, Battery saver, Instrument illumination, HomeLink®
24
10
Cluster, Theft indicator light
25
15
Trailer tow park lamps
26
15
License plate/rear park lamp, Front park lamps, Manual climate
27
15
Tri-color stop lamps
28
10
Climate controls
CB1
25
Circuit Breaker: Windows
Engine Compartment Fuse Box
'06:
'07 – '10:
Fuse/relay
Ampere rating [A]
Description
1
50**
BATT 2 (SJB)
2
50**
BATT 3 (SJB)
3
50**
BATT 1 (SJB)
4
30**
Fuel pump, Injectors
5
30**
Third row seat (left)
6
40**
IVD module
7
40**
Powertrain Control Module (PCM)
8
40**
Heated windshield (left)
9
40**
Heated windshield (right)
10
30**
Power seat (right)
11
30**
Starter
12
30**
Third row seat (right)
13
30**
Trailer tow battery charger
14
30**
Memory seats (DSM)
40**
Non-memory seats
15
40**
Rear defrost, Heated mirrors
16
40**
Blower motor
17
30**
Trailer electronic brakes
18
30**
Auxiliary blower motor
19
30**
Running boards
20
—
Not used
21
20*
Rear power point
22
20*
Subwoofer
23
—
Not used
24
10*
Powertrain Control Module (PCM) KAP, CAN vent
25
20*
Front power point/Cigar lighter
26
20*
AWD module
27
20*
6R Transmission module
28
20*
Heated seats, Power mirrors
29
20*
Headlamps (right)
30
25*
Rear wiper
31
15*
Fog lamps
32
5*
Power mirrors
33
30*
IVD module
34
20*
Headlamps (left)
35
10*
AC clutch
36
—
Not used
37
30*
Front wiper
38
15*
5R Transmission
39
15*
PCM power
40
15*
Fan clutch, PCV valve, AC clutch relay, GCC fan
41
15*
SDARS/DVD
42
15*
Redundant brake switch, EVMV, MAFS, HEGO, EVR, VCT1, VCT2, CMCV, CMS
43
15*
Coil on plug (4.6L engine only), Coil tower (4.0L engine only)
44
15
Injectors
45A
—
Not used
45B
—
GCC fan relay
46A
—
Not used
46B
—
Not used
47
—
Front wiper relay
48
—
PCM relay
49
—
Fuel pump relay
50A
—
Fog lamps relay
50B
—
AC clutch relay
51
—
Not used
52
—
A/C clutch (diode)
53
—
Not used
54
—
Trailer battery charger relay
55
—
Starter relay
56
—
Blower relay
* Mini Fuses ** Cartridge Fuses
WARNING: Terminal and harness assignments for individual connectors will vary depending on vehicle equipment level, model, and market
Still have questions or want to supplement the article? Discuss On Telegram