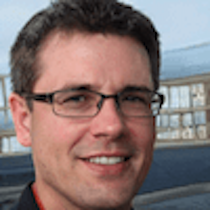 Jonathan Yarden
Oct 06, 2021 · 5 min. read
In this article you will find a description of fuses and relays Mercury, with photos of block diagrams and their locations. Highlighted the cigarette lighter fuse (as the most popular thing people look for).
Get tips on blown fuses, replacing a fuse, and more.
Year of production: 2008, 2009
Passenger compartment fuse panel
The fuse panel is located under the instrument panel to the left of the steering wheel.
| | | |
| --- | --- | --- |
| Fuse/relay | Ampere rating [A] | Description |
| 1 | 30 | Smart window motor |
| 2 | 15 | Brake on/off switch, High-mounted brake lamp |
| 3 | 15 | SDARS, Bluetooth, Family entertainment system (FES)/Rear seat control |
| 4 | 30 | Spare |
| 5 | 10 | SPDJB logic power |
| 6 | 20 | Turn signals |
| 7 | 10 | Low beam headlamps (left) |
| 8 | 10 | Low beam headlamps (right) |
| 9 | 15 | Interior lights, Cargo lamps |
| 10 | 15 | Backlighting, Puddle lamps |
| 11 | 10 | All wheel drive |
| 12 | 7,5 | Memory seat/mirror switches, Memory module |
| 13 | 5 | FEPS module |
| 14 | 10 | Analog clock |
| 15 | 10 | Climate control |
| 16 | 15 | Spare |
| 17 | 20 | All power lock motor feeds, Decklid release |
| 18 | 20 | Spare |
| 19 | 25 | Moon roof |
| 20 | 15 | OBDII connector |
| 21 | 15 | Fog lamps |
| 22 | 15 | Park lamps, License lamps |
| 23 | 15 | High beam headlamps |
| 24 | 20 | Horn relay |
| 25 | 10 | Demand lamps/Interior lamps |
| 26 | 10 | Instrument panel cluster |
| 27 | 20 | Adjustable pedal switch |
| 28 | 5 | Radio, Radio start signal |
| 29 | 5 | Instrument panel cluster |
| 30 | 5 | Overdrive cancel switch |
| 31 | 10 | Compass, Automatic dimming rear view mirror |
| 32 | 10 | Restraint control module |
| 33 | 10 | Spare |
| 34 | 5 | AWD module |
| 35 | 10 | Steering rotation sensor, FEPS, Rear park assist, Heated seat modules |
| 36 | 5 | PATS module |
| 37 | 10 | Climate control |
| 38 | 20 | Subwoofer (Audiophile radio) |
| 39 | 20 | Radio |
| 40 | 20 | Spare |
| 41 | 15 | Mic mirror, Moon roof, Front lock switches, Radio |
| 42 | 10 | Spare |
| 43 | 10 | Spare |
| 44 | 10 | Spare |
| 45 | 5 | Relay coils: PDB, Auxiliary A/C, Front and rear wipers, Front blower motor |
| 46 | 5 | Occupant Classification Sensor (OCS), Passenger Airbag Deactivation Indicator (PADI) |
| 47 | 30 Circuit Breaker | Power windows |
| 48 | — | Delayed accessory relay |
Power distribution box
The power distribution box is located in the engine compartment
Fuse/relay
Ampere rating [A]
description
1
80*
SPDJB power
2
80*
SPDJB power
3
30*
Front wipers
4
—
Not used
5
20
Spare
6
—
Not used
7
50*
Engine cooling fan
8
—
Not used
9
40*
Anti-lock Brake System (ABS)/AdvanceTrac pump
10
30*
Starter
11
50*
Powertrain Control Module (PCM) relay
12
20*
ABS/AdvanceTrac valve
13
20**
Power point (instrument panel)
14
20**
Power point (2nd row)
15
20
Spare
16
20**
Power point (console)
17
10**
Alternator
18
—
Not used
19
—
Not used
20
40*
Rear defroster
21
30*
Power seat motors (passenger)
22
20*
Heated seat module
23
10*
PCM Keep alive power, Canister vent
24
10**
A/C clutch relay
25
25
Spare
26
20**
Backup relay
27
15**
Fuel relay (Fuel pump driver module, Fuel pump)
28
—
Not used
29
30
Spare
30
—
Not used
31
30*
Spare
32
30*
Driver seat motors, Memory module
33
20*
Ignition switch (to SJB)
34
—
Not used
35
40*
Front A/C blower motor
36
1A Diode
One-touch start
37
1A Diode
Fuel pump
38
10**
IVD, Yaw rate sensor
39
10**
Fuel diode, PCM
40
—
Not used
41
G8VA relay
A/C clutch
42
G8VA relay
Fuel pump
43
G8VA relay
Backup
44
—
Not used
45
10**
Speed control deactivate switch, Mass air flow sensor, Inline module VPWR2
46
10**
A/C clutch relay, VPWR3
47
15**
PCM VPWR1
48
15**
PCM VPWR4
49
15**
Heated mirrors
50
Full ISO relay
PCM relay
51
—
Not used
52
—
Not used
53
Full ISO relay
Rear defrost relay
54
Full ISO relay
Blower motor relay
55
Full ISO relay
Starter relay
56
—
Not used
57
Full ISO relay
Front wiper relay
58
—
Not used
* Cartridge Fuses ** Mini Fuses
WARNING: Terminal and harness assignments for individual connectors will vary depending on vehicle equipment level, model, and market
Still have questions or want to supplement the article? Discuss On Telegram