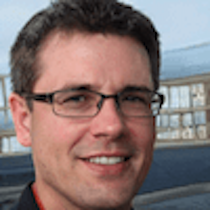 Jonathan Yarden
Oct 22, 2021 · 5 min. read
In this article you will find a description of fuses and relays Peugeot, with photos of block diagrams and their locations. Highlighted the cigarette lighter fuse (as the most popular thing people look for).
Get tips on blown fuses, replacing a fuse, and more.
Fuse box
The fusebox is located in the lower part of the dashboard (left-hand side)
№

A

Functions

G39
20
Hi-Fi amplifier
G40
20

Seats

 

heated

 

driver and front passenger

1
15
Rear wiper
2
–
Not used
3
5
Airbag and pre-tensioner control unit
4
10
Clutch pedal switch, diagnostic socket, electrochromatic rear view mirror, air conditioning, steering wheel angle sensor, particle emission filter pump (Diesel)
5
30
Electric windows, rear one-touch electric windows, panoramic sunroof blind (SW)
6
30
Front one-touch electric windows, folding door mirrors supply
7
5
Front and rear courtesy lamps, map reading lamps, sun visor lighting, glove box lighting
8
20
Audio equipment, audio/telephone, multifunction screen, clock, steering mounted controls, trailer fuse box.
9
30
Front 12 V socket, rear 12 V socket (SW)
10
15
Alarm siren, alarm control unit
11
15
Diagnostic socket, low current ignition switch, automatic gearbox control unit
12
15
Rain/sunshine sensor, amplifi er, trailer fusebox, driving school module
13
5
Engine fusebox, ABS relay, dual-function brake switch
14
15
Instrument panel, seat belt warning lamps panel, headlamp adjustment, air conditioning, Bluetooth system, rear parking sensors control unit, airbags
15
30
Locking and deadlocking
17
40
Rear screen and door mirrors demist/defrost
SH
–
PARC shunt
Engine compartment fuses
The fuse box is placed in the engine compartment, near the battery (lefthand side).
№

A

Functions

1
20
Engine control unit and fan assembly control relay supply, timing and canister electrovalves (1.6 l 16V THP), air fl ow sensor (Diesel), injection pump (Diesel), water in diesel sensor (Diesel), EGR electrovalves, air heating (Diesel)
2
15
Horn
3
10
Front and rear screenwash
4
20
Headlamp wash
5
15
Fuel pump (petrol), Turbo electrovalves (1.6l 16V THP)
6
10
Vehicle speed sensor, automatic gearbox
7
10
Electric power steering, switching and protection unit (Diesel)
8
20(-09.07)
25(10.07-)
Starter motor control
9
10
ABS/ESP control unit, brake pedal switch
10
30
Engine control unit actuators (petrol: ignition coils, electrovalves, oxygen sensors, injectors, heaters, electronic thermostat) (Diesel: electrovalves, heaters)
11
40
Air conditioning blower
12
30
Windscreen wipers Low/High speed
13
40
Built-in systems interface supply (ignition positive)
14
30
Diesel heater (Diesel)
15
10
Left main beam headlamp
16
10
Right main beam headlamp
17
15
Left dipped beam headlamp
18
15
Right dipped beam headlamp
Maxi-fuse table
MF1
70
Fan assembly
MF2
20/30
ABS/ESP pump
MF3
20/30
ABS/ESP electrovalves
MF4
60
Built-in systems interface supply
MF5
60
Built-in systems interface supply
MF6
30
Additional fan assembly (1.6l 16V THP)
MF7
80
Passenger compartment fusebox
MF8
30
"2 Tronic" gearbox control unit
MF9
80
Heating unit (Diesel)
MF10
80
Electric power steering
MF11
40
Valvetronic electric motor (1.6l 16V THP)
*According to modelWARNING: Terminal and harness assignments for individual connectors will vary depending on vehicle equipment level, model, and market.
Still have questions or want to supplement the article? Discuss On Telegram