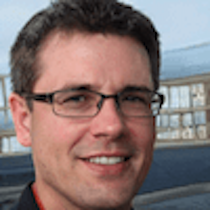 Jonathan Yarden
Mar 25, 2021 · 5 min. read
In this article you will find a description of fuses and relays Pontiac, with photos of block diagrams and their locations. Highlighted the cigarette lighter fuse (as the most popular thing people look for).
Get tips on blown fuses, replacing a fuse, and more.
Instrument Panel Fuse Block
Fuses
Usage
1
AIR BAG
 SIR Components
2
TURN B-U
 Backup Lamps; Daytime Running Lamps Module (Canada);Turn Flasher; Transmission Range Switch; Traction Control Switch
3
HVAC
Heat Control Selector Switch (Heatedfir Conditioner); Rear Defogger
4
RADIO ACCY
Power Antenna; Disc Changer
5
PCM IGN
Powertrain Control Module; Fuel Pump Re1ay;Theft Deterrent Module; Engine Mass Air Flow Sensor (V8 Engine)
6
STOP/HAZARD
Brake Light/Cruise Release Switch; Hazard Flasher
7
PWR ACCY
Power Door Locks; Power Mirrors; Hatch Release Switch; Auxiliary Accessory Wir
8
COURTESY
 Audio Alarm Module; Courtesy Lamps: Console Compartment, Glove Box, Dome, Trunk, Rear Courtesy, Rearview Mirror; Radio; Theft Deterrent Module; SECURITY Indicator; Hatch Release Relay; Keyless Entry Receiver
9
GAGES
Audio Alarm Module; Daytime Running Lamps Module (Canada); Diagnostic Energy Reserve Module; Instrument Cluster; Keyless Entry Receiver; Brake Switch Assembly; Auxiliary Accessory Wir
10
TAIL LTS
Exterior Lighting
11
CIGAR/HORN
Cigarette Lighter; Horn Relay; Data Link Connector
12
DEFOGBEATS
Power Seats; Rear Defogger
13
IP DIMMER
Brightness Control
14
WIPEWASH
Windshield Wipermasher
15
WINDOWS
Power Windows, Convertible Top Switch (Circuit Breaker); Cooling Level Latching Module
16
CRANK
Diagnostic Energy Reserve Module
17
RADIO
Radio Amplifier; Steering Wheel Controls
Underhood Electrical Center
Fuse
Ampere rating [A]
Usage
1
ABS BAT
5
Electronic Brake Control Module
2
FOG LTS
20
Fog Lamps
3
R HDLP DR
15
Headlamp Doors Module
4
L HDLP DR
15
Headlamp Doors Module
5
ABS IGN
5
Anti-Lock Brake System
6
FANS/ACTR
10
Coolant Fan Relays; EVAP Canister Purge So1enoid;Exhaust Gas Recirculation; Reverse Lockout So1enoid;Skip Shift Solenoid; Heated Oxygen Sensors (V8 Engine)
7
AIR PUMP
20
Air Pump Relay
8
PCM
10
Powertrain Control Modul
9
INJECTOR
7,5
Fuel Injectors
10
INJECTOR
7,5
Fuel Injectors
11
IGNITION
10
VIN Engine Code S: Camshaft Position Sensor;Crankshaft Position Sensor; Ignition Control Modu1e;Automatic Transmission; Ignition Coil (V-8 Engine); Ignition Coil Module (V-8 Engine)
12
A/C-CRUISE
20
Air Conditioning Compressor Relay; Cruise Control Switches and Module
| | |
| --- | --- |
| Relay | Usage |
| B | Air Conditioning Compressor |
| C | Anti-Lock Brake Systedm |
| D | Coolant Fan Number 1 |
| E | AIR Pump |
| F | Coolant Fan Number 2 |
| G | Traction Control System |
| H | Fog Lamps |
| J | Cooling Fan Number 3 |
WARNING: Terminal and harness assignments for individual connectors will vary depending on vehicle equipment level, model, and market.
Still have questions or want to supplement the article? Discuss On Telegram