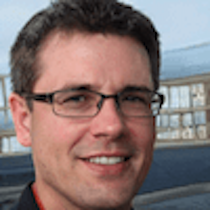 Jonathan Yarden
Oct 06, 2021 · 5 min. read
In this article you will find a description of fuses and relays Skoda, with photos of block diagrams and their locations. Highlighted the cigarette lighter fuse (as the most popular thing people look for).
Get tips on blown fuses, replacing a fuse, and more.
Fuse Box
No.

A

Function
1
10
Engine control system (Bosch Mono-Motronic), valve assy control
2
20
Front window wiper and washer, rear window wiper and washer
3
25
Heater
4
15
Fuel pump (Bosch Mono-Motronic), O2 sensor, injector
5
10
Front fog light (Right)
6
10
Front fog light (Left), control lamp
7
10
Right low beam headlamp
8
10
Left low beam headlamp, control lamp
9
10
Right high beam headlamp
10
10
Left high beam headlamp, control lamp
11
7.5
Tail lamp (Right)
12
7.5
Rear fog light, control lamp
13
30
Rear window defroster, control lamp, mirror defroster
14
15
Stop lamp, hazard lamps
15
15
Room lamp, power outlet, alarm
16
15
Power door lock, headlight washers
17
25
Horn, cooling fan, stalk switch
18
–
Not used
19
15
Warning lamp brake fluid, instrument cluster, lamps switch, AKIN, heated seats, power mirror, power window, clock
20
15
Ignition coil, engine control system (Bosch Mono-Motronic)
21
15
Turn signal, backup lamp
22
7.5
Tail lamp (Left), illumination
Relay
R1
Headlamp relay
R2
Front fog relay
R3
Rear fog relay
R4
Heated rear window
R5
Fuel pump relay (Bosch Mono-Motronic)
R6
Side light warning buzzer
R7
X contact relief relay
R8
Hazard relay
INT
Rear window wiper and washer relay
W-W
Intermittent wiper relay
WARNING: Terminal and harness assignments for individual connectors will vary depending on vehicle equipment level, model, and market.
Still have questions or want to supplement the article? Discuss On Telegram