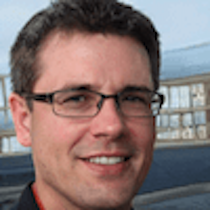 Jonathan Yarden
Feb 16, 2021 · 5 min. read
In this article you will find a description of fuses and relays Skoda, with photos of block diagrams and their locations. Highlighted the cigarette lighter fuse (as the most popular thing people look for).
Get tips on blown fuses, replacing a fuse, and more.
Fuse box in engine compartment
Number
Power consumer
F1
Not assigned
F2
Control unit for automatic gearbox DQ 200
F3
Measuring circuit
F4
ABS control unit
F5
Control unit for automatic gearbox
F6
Instrument cluster, windshield wiper lever and turn signal light lever
F7
Power suppy terminal 15, Starter
F8
Radio
F9
Phone
F10
Engine control unit, Main relay
F11
Control unit for auxiliary heating
F12
Control unit for CAN databus
F13
Engine control unit
F14
Ignition
F15
Lambda probe, NOx-sensor, Fuel pump relay
Glow plug system relay
F16
Central control unit, right main headlight, right rear light unit
F17
Horn
F18
Amplifier for digital sound processor
F19
Front window wiper
F20
Control valve for fuel pressure
F21
Lambda probe
F22
Clutch pedal switch, brake pedal switch
F23
Coolant pump
Charge pressure control solenoid valve, changeover valve for radiator
Fuel high pressure pump
F24
Activated charcoal filter, exhaust gas recirculation valve
F25
ABS control unit
F26
Central control unit, left main headlight, left rear light unit
F27
Glow plug system
F28
Windscreen heater
F29
Power supply of the interior
F30
Terminal Xa)
a) In order not to drain the battery unnecessarily when starting the engine, the electrical components of this terminal are automatically switched off.
Fuse box in dash panel
Number
Power consumer
1
Heating of the gearbox ventilation (diesel engine)
Control unit for automatic gearbox DQ200
2
Towing device
3
Towing device
4
Instrument cluster, windshield wiper lever, turn signal light lever
5
Air blower for heating, radiator fan, air conditioning system, Climatronic
6
Rear window wiper
7
Phone
8
Towing device
9
Central control unit – Interior lighting, Rear fog light
10
Rain sensor, light switch, diagnostic socket
11
Left side cornering lights
12
Right side cornering lights
13
Radio, changer for mobile navigation
14
Towing device
15
Light switch
16
Heated windscreen washer nozzles
17
Control unit for headlamp beam adjustment and headlight swivel
18
Diagnostic socket, engine control unit, brake sensor
19
Control unit for ABS, ESP, switch for tyre air pressure control, control unit for parking aid, switch for Offroad mode, start/stop button
20
Switch and control unit for airbag
21
WIV, parking light, dimming mirrors, pressure sensor, telephone preinstallation, air mass meter
22
Instrument cluster, control unit for electromechanical power steering, Haldex
23
Central locking system and bonnet lid
24
Rear power window
25
Rear window heater
Rear window heater, Auxiliary heating (auxiliary heating and ventilation)
26
Power socket in the luggage compartment
27
Electric sliding/tilting roof, electric sun screen
28
Fuel pump relay, control unit for fuel pump, injection valves
29
Front power window
30
Front and rear lighter
31
Headlight cleaning system
32
Front seat heating, regulator for seat heating
33
Heating, Air conditioning, Climatronic
34
Alarm, spare horn
35
Control unit for automatic gearbox DQ200
36
DVD player
WARNING: Terminal and harness assignments for individual connectors will vary depending on vehicle equipment level, model, and market.
Still have questions or want to supplement the article? Discuss On Telegram