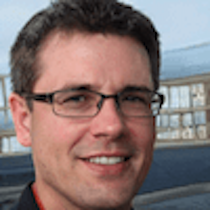 Jonathan Yarden
Oct 22, 2021 · 5 min. read
In this article you will find a description of fuses and relays Smart, with photos of block diagrams and their locations. Highlighted the cigarette lighter fuse (as the most popular thing people look for).
Get tips on blown fuses, replacing a fuse, and more.
Year of production: 1998, 1999, 2000, 2001, 2002
Fuse box in passenger compartment
Fuse
Consumer
Ampere rating [A]
Color
1
Parking and tail lights, r. Terminal 58 f. instrument panel illumination, license plate light
7,5
Brown
2
Parking and tail lights, l.
7,5
Brown
3
Front fog lights
15
Blue
4
Fog tail lights
7,5
Brown
5
Low beam lights, l. with headlight range adjuster
7,5
Brown
6
Low beam lights, r. with headlight range adjuster
7,5
Brown
7
High beam lights, l., high-beam tell-tale
7,5
Brown
8
High beam lights, r.
7,5
Brown
9
Ignition coil, starter B01
25
Nature
Starter, D01
15
Blue
10
Indicator lamp, brake lights
15
Blue
11
Radio, CD-charger, instrument cluster, tachometer, back-up light, seat sensor, diagnosis socket
15
Blue
12
12-Volt power socket
15
Blue
13
Interior illumination, rear diagnosis socket
15
Blue
14
Radio, CD-changer
15
Blue
15
Instrument cluster, remote control receiver, central locking, ant-theft alarm, remote tailgate unlocking switch
7,5
Brown
16
Remote locking actuator motors, safety unit, clock, horn, lower interior light (switch), remote tailgate unlocking
15
Blue
17
Rear-window wiper
15
Blue
18
MCO soft top
25
Nature
19
MCO soft top
25
Nature
20
Engine control unit (petrol only)
7,5
Brown
21
Rear-window heater, engine fan
30
Green
22
Wiring system
40
Orange
23
Heater blower
20
Yellow
24
Window regulator, l & r
30
Green
25
Windscreen wiper, washer pump
20
Yellow
26
ABs, control units: Airbag engine control units, central control unit
7,5
Brown
27
ABS control unit
50
Red
WARNING: Terminal and harness assignments for individual connectors will vary depending on vehicle equipment level, model, and market.
Still have questions or want to supplement the article? Discuss On Telegram