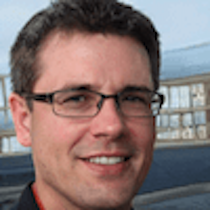 Jonathan Yarden
Feb 11, 2021 · 5 min. read
In this article you will find a description of fuses and relays Volvo, with photos of block diagrams and their locations. Highlighted the cigarette lighter fuse (as the most popular thing people look for).
Get tips on blown fuses, replacing a fuse, and more.
Fuse box in instrument panel
The fuses (and relays) are located in the central electrical unit behind the ashtray in the center console.
Position
Function
Ampere rating [A]
1
Fuel pump, engine control system
25
2
Central locking, hazard warning flashers, headlight flashers
25
3
Fog lights
15
4
Brake lights, trunk lid switch
15
5
Glove compartment light, clock, radio, engine compartment light, interior light, trunk light, door open warning power antenna, make-up mirror light
15
6
Heated front seats
15
7
Heater blower, ECC, AC
30
8
Electrically operated windows
30
9
Seat belt, warning light, turn signals, heated front seats, electrically operated windows
15
10
Heated rear window/door mirrors, power moon roof
30
11
Tank pump, lambda sond
15
12
Back-up lights, cruise control, SRS (airbag) 4th gear on automatic transmission
15
13
Relay, cooling fan, Constant Idle Speed system
15
14
Electrically-operated side view mirrors, cigarette lighter, radio, fuel flap switch, heater control unit
15
15
Horn, windshield wash/wipe
25
16
Spare
—
17
High beam (left)
15
18
High beam, right, extra lights
15
19
Low beam (left)
15
20
Low beam (right)
15
21
LH parking lights (front and rear), license plate light, lighting for: ash tray, heater, control panel, switch for heated rear window, moon roof
15
22
Seat belt light, RH parking lights (front and rear), storage compartment behind parking brake, fog lights (front)
15
23
Relay, power front seats
15
24
Power front seat, passenger's side
30
25
Fog lights
15
26
Power front seat, driver's side
30
ABS- A – fuse for this system is located under the instrument panel to the left of the steering wheel
10
R
Spare fuses
—
WARNING: Terminal and harness assignments for individual connectors will vary depending on vehicle equipment level, model, and market.
Still have questions or want to supplement the article? Discuss On Telegram