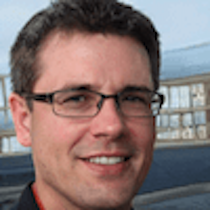 Jonathan Yarden
Jan 16, 2021 · 5 min. read
In this article you will find a description of fuses and relays Alfa Romeo, with photos of block diagrams and their locations. Highlighted the cigarette lighter fuse (as the most popular thing people look for).
Get tips on blown fuses, replacing a fuse, and more.
Year of production: 1983, 1984, 1985, 1986, 1987, 1988, 1989
Instrument Panel Fuse Block
The fusebox is integral part of the support board and is located on left side of the intermediate bulkhead, in the engine compartment.
№

A

Description

1
16
Power windows
2
16
Door lock control unit
3
16
Heated rear window
4
16
Clock
Horns-cigar lighter
5
8
Passenger compartment roof lamp
Intermittence of direction and hazard lights
Stop switch
Roof lamp timer
Trip Computer
6
8
Windscreen wiper
Windscreen wiper electronic  intermittence  generator
Windscreen wiper control
Windscreen washer pump control
Cluster
7
8
Heated rear window switch
Hazard lights switch
Heater switch
Power window switch
Power window
Clock
8
8
Cut-off solenoid valve
Reverse switch
Trip  Computer
Check  Control
9
8
Side lights left front and right rear
R.H.number plate light
Clock
Check Control
Cigar lighter
10
8
Side  lights  right  front  and  left  rear
L.H. number plate light
Check Control
Trip Computer
Headlights wiper
Heater control lighting lamp
Cluster lighting lamp
Side light warning lamp
11
8
Right low beam
12
8
Left low beam
Rear fog light switch
13
8
Right full beam
14
8
Left full beam
Headlights warning lamp
WARNING: Terminal and harness assignments for individual connectors will vary depending on vehicle equipment level, model, and market.
Still have questions or want to supplement the article? Discuss On Telegram