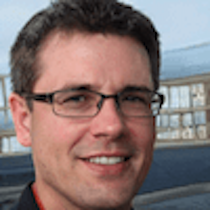 Jonathan Yarden
Jan 31, 2021 · 5 min. read
In this article you will find a description of fuses and relays Audi, with photos of block diagrams and their locations. Highlighted the cigarette lighter fuse (as the most popular thing people look for).
Get tips on blown fuses, replacing a fuse, and more.
Year of production: 1986, 1987, 1988, 1989, 1990, 1991
Fuse Box
No.

Description

A

1
Fog lights, rear fog light
15
2
Emergency flashers
15
3
Horn, brake lights
25
4
Reading lights, luggage compartment, cigar lighter, interior lights, make-up mirror, Board Computer, radio, clock, auto climate control, alarm system
15
5
Radiator cooling fan
30
6
Side marker, park lights, right
5
7
Side marker, park lights, left
5
8
Hi-beam headlight, right, hi-beam indicator light
10
9
Hi-beam headlight, left
10
10
Low beam headlight, right
10
11
Low beam headlight, left
10
12
Instrument cluster, back-up lights, Auto-Check, cruise control, ABS, Board Computer, differential locks, electronic thermoswitch, throttle valve time control unit, radiator cooling fan after-run control unit
15
13
Fuel pump, warm-up regulator
15
14
Glove compartment, engine compartment, license plate lights
5
15
Windshield wipers, thermoswitch, radiator cooling fan, turn signals, A/C pressure switch
25
16
Rear window heat element, outside mirror heat element
30
17
Fresh air blower, A/C
30
18
Power mirrors, rear window wiper (Coupe)
5
19
Central locking system, heated lock system
10
20
Radiator cooling fan (step 1), radiator cool fan after-run
30
21
Diagnostic
10
21
Rear cigar lighter
25
22
Not used
–
23
Power seats with memory, power seat control unit
30
24
Engine control I
10
25
Heated seats
30
26
Daytime driving lights (Canada)
5
27
Engine control I (from September, 1987)
10
28
Engine control II
15
29
Spare fuses
15
Relay
I
Fog lights, J5
II
up to 1990: Radiator cooling tan (stage 2), J101
from 1990: Not used
III
Radiator cooling fan after-run control unit, J138
IV
up to 1990: Not used
from 1990: Headlight washer system, J39
V
Load reduction relay, J18
VI
up to 1990: A/C fresh air blower, J11
from 1990: Radiator cooling fan high speed relay, J101
VII
Horn, J4
VIII
Bridge between contact 36 and 38 for manual transmissions
Auto transmission, J60
IX
Intermittent washer/wiper, J31
X
Fuel pump, J17
XI
Radiator cooling fan (stage 1), J26
Auxiliary relay panel
No.
Description
1
ABS system, J156
2
Seat belt, radio, parking light warning, J152
3
Interior light control unit, J140
4
A/C clutch control unit, J153
5
Not used
6
Dynamic oil pressure warning (without Auto-Check), J114
Lamp control unit, front (with Auto-Check), J123
7
Not used
8
Not used
9
Not used
10
Not used
11
Not used
12
Circuit breaker (power seats with memory, power windows, power sunroof), S43
13
Seat heater control unit, passenger. J132
14
Seat heater control unit, driver, J131
15
Sunroof relay, J139
Sunroof and power window control unit, J139
16
Sunroof and power window control unit, J139
17
Wire distributor adaptor, (optional equipment connector)
18
Not used
WARNING: Terminal and harness assignments for individual connectors will vary depending on vehicle equipment level, model, and market.
Still have questions or want to supplement the article? Discuss On Telegram