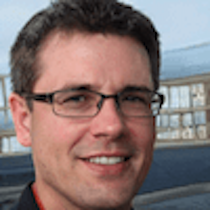 Jonathan Yarden
Feb 16, 2021 · 5 min. read
In this article you will find a description of fuses and relays Chrysler, with photos of block diagrams and their locations. Highlighted the cigarette lighter fuse (as the most popular thing people look for).
Get tips on blown fuses, replacing a fuse, and more.
Year of production: 1982, 1983, 1984
Fuse box
№

A

Protected Component
1
20
Hazard flashers
2
3
Speed control on all, Heated rear window relay (except Rampage)
3
20
Air conditioning radiator fan motor
4
20
Heater blower motor
30
Air conditioning blower motor
5
–
 –
6
20
Dome, map, glove box, cargo and stop lights. Ignition switch time delay relay, key in buzzer, clock, cigar lighter and anti-dieseling relay
7
20
Horn, horn relay, parking lights, side markers, license and tail lights
8
–
 –
9
–
 –
10
–
 –
11
5
Seat belt and brake warning, temperature, oil and fuel lights, voltage limiter and anti-dieseling relay coi
12
–
 –
13
3
Instrument lights, air conditioning/heater control light, heated rear window control light, rear wiper/washer or hatch release control light, ash tray light, radio light and console gear selector light
14
6
Circuit breaker:
4-Door: Rear wiper/washer
   2-Door: Hatch release solenoid
15
5
Radio
16
20
Back-up and turn signal lights, air conditioning clutch, tachometer and heated rear window relay, idle stop solenoid and radiator fan relay coil
WARNING: Terminal and harness assignments for individual connectors will vary depending on vehicle equipment level, model, and market.
Still have questions or want to supplement the article? Discuss On Telegram