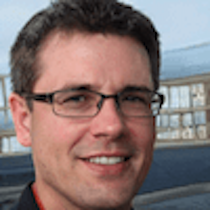 Jonathan Yarden
Oct 06, 2021 · 5 min. read
In this article you will find a description of fuses and relays Dodge, with photos of block diagrams and their locations. Highlighted the cigarette lighter fuse (as the most popular thing people look for).
Get tips on blown fuses, replacing a fuse, and more.
Year of  production: 2014
Power Distribution Center
The Power Distribution Center is located in the engine compartment near the battery.
Cavity
Cartridge Fuse
Micro Fuse
Description
F03
60
Rad Fan
F05
40
Compressor for Air Suspension – If Equipped
F06
40
Antilock Brakes/Electronic Stability Control Pump
F07
40
Starter Solenoid
F08
40
Emission Sensors (Diesel engine only)
F09
40
Diesel Fuel Heater (Diesel engine only)
F10
40
Body Controller / Exterior Lighting #2
F11
30
Trailer Tow Electric Brake – If Equipped
F12
40
Body Controller #3 / Interior Lights
F13
40
Blower Motor Front
F14
40
Body Controller #4 / Power Locks
F17
30
Headrest Release – If Equipped
F20
30
Passenger Door Module
F22
20
Engine Control Module
F23
30
Body Controller #1
F24
30
Driver Door Module
F25
30
Front Wipers
F26
30
Antilock Brakes/Stability Control Module/Valves
F28
20
Trailer Tow Backup Lights – If Equipped
F29
20
Trailer Tow Parking Lights – If Equipped
F30
30
Trailer Tow Receptacle – If Equipped
F32
30
Drive Train Control Module
F34
30
Slip Differential Control
F35
30
Sunroof – If Equipped
F36
30
Rear Defroster
F37
30
Rear Blower – If Equipped
F38
30
Power Inverter 115V AC – If Equipped
F39
30
Power Liftgate – If Equipped
F40
10
Daytime Running Lights
F42
20
Horn
F44
10
Diagnostic Port
F46
10
Tire Pressure Monitor – If Equipped
F49
10
Integrated Central Stack / Climate Control
F50
20
Air Suspension Control Module – If Equipped
F51
10
Ignition Node Module / Keyless Ignition/ Steering Column Lock
F52
5
Battery Sensor
F53
20
Trailer Tow – Left Turn/Stop Lights – If Equipped
F56
15
Additional Content (Diesel engine only)
F57
15
Transmission
F59
10
Purging Pump (Diesel engine only)
F60
15
Transmission Control Module
F62
10
Air Conditioning Clutch
F63
20
Ignition Coils (Gas), Urea Heater (Diesel)
F64
25
Fuel Injectors / Powertrain
F66
10
Sunroof / Passenger Window Switches /Rain Sensor
F67
15
CD / DVD / Bluetooth Hands-free Module – If Equipped
F68
20
Rear Wiper Motor
F70
20
Fuel Pump Motor
F71
30
Audio Amplifier
F73
15
HID Headlamps Right
F74
20
Brake Vacuum Pump – If Equipped
F76
10
Antilock Brakes/Electronic Stability Control
F77
10
Drivetrain Control Module/Front Axle Disconnect Module
F78
10
Engine Control Module / Electric Power Steering – If Equipped
F80
10
Universal Garage Door Opener / Compass
/ Anti-Intrusion Module
F81
20
Trailer Tow Right Turn/Stop Lights
F82
10
Steering Column Control Module/ Cruise Control
F83
10
Fuel Door
F84
15
Switch Bank/Instrument Cluster
F85
10
Airbag Module
F86
10
Airbag Module
F89
10
Air Suspension – If Equipped/ Trailer Tow / Steering Column Control Module
F88
15
Instrument Panel Cluster
F90
20
Power Outlet (Rear seats) Selectable
F91
F92
10
Rear Console Lamp – If Equipped
F93
20
Cigar Lighter
F94
10
Shifter / Transfer Case Module
F95
10
Rear Camera / Park Assist
F96
10
Rear Seat Heater Switch / Flashlamp Charger – If Equipped
F97
25
Rear Heated Seats & Heated Steering Wheel – If Equipped
F98
25
Front Heated Seats – If Equipped
F99
10
Climate Control / Driver Assistance Systems Module
F100
10
Active Damping – If Equipped
F101
15
Electrochromatic Mirror/Smart High Beams – If Equipped
F103
10
Cabin Heater (Diesel engine only)
F104
20
Power Outlets (Instrument Panel/Center Console)
WARNING: Terminal and harness assignments for individual connectors will vary depending on vehicle equipment level, model, and market.
Still have questions or want to supplement the article? Discuss On Telegram