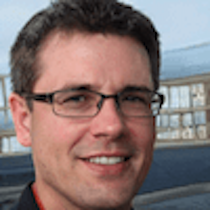 Jonathan Yarden
May 06, 2021 · 5 min. read
In this article you will find a description of fuses and relays Kia, with photos of block diagrams and their locations. Highlighted the cigarette lighter fuse (as the most popular thing people look for).
Get tips on blown fuses, replacing a fuse, and more.
Instrument panel (driver's side)
Inside the fuse/relay panel covers, you can find the fuse/relay label describing fuse/relay name and capacity.
Instrument panel (Hybrid)
Fuse name
Fuse rating [A]
Circuit protected
MODULE 5
10
Crash Pad Switch, Electro Chromic Mirror, Audio / Video &Navigation Head Unit, Audio, Shift Lever Indicator, VESS Unit, Air Conditioner Control Module, Head Lamp Leveling Device Actuator LH/RH, Driver IMS Module, Front Seat Warmer Control Module, Rear Seat Warmer Control Module, Auto Head Lamp Leveling Device Module
MODULE 4
10
Lane Departure Warning Control Module, Crash Pad Switch, AEB Module, Blind Spot Detection Radar Left Handle side/Right Handle side
INTERIOR LAMP
10
Luggage Lamp, Ignition Key ILL. & Door Warning Switch, Front Vanity Lamp LH/RH, Room Lamp, Overhead Console Lamp
A/BAG
15
SRS (Supplemental Restraint System) Control Module
IG 1
25
Printed Circuit Board Block (Fuse – F35, F36, F37, F38)
CLUSTER
10
Instrument Cluster
MODULE 3
10
BCM (Body Control Module), Dual clutch transmission Shift Lever, Driver/Passenger Door Module, Stop Lamp Switch
MEMORY 2
7,5
Active Air Flap Unit
MODULE 8
10
Electric Water Pump (Engine), Active Air Flap Unit, VPD Sensor, E/R Junction Block (RLY. 4), BMS Control Module
A/BAG IND
7,5
Air Conditioner Control Module, Instrument Cluster
START
7,5
[Without Smart Key & Without Immobilizer] Burglaralarm Relay
[With Smart Key / With Immobilizer] Inhibitor Switch
MODULE 2
10
Engine Room Junction Block (Relay. 14), Wireless Charger, BCM (Body Control Module), AMP (Amplifier), Smart Key Control Module, USB Charger, Audio, Audio / Video & Navigation Head Unit, Driver Power Outside Mirror
PDM 3
7,5
[Without Smart Key] Immobilizer Module
[With Smart Key] Smart Key Control Module
MEMORY 1
10
Instrument Cluster, Wireless Charger, Air Conditioner Control Module, Auto Light & Photo Sensor, Rain Sensor, BCM (Body Control Module), ICM Relay Box (Outside Mirror Folding/Unfolding Relay), Driver Integrated memory system Module, Driver/Passenger Door Module
MULTI MEDIA
15
Audio, Audio / Video & Navigation Head Unit
EEWP
10
Electric Water Pump (HEV)
MDPS
7,5
MDPS (Motor Driven Power Steering) Unit
TAIL GATE
10
Tail Gate Relay, ICM Relay Box (Fuel Lid Relay), Fuel Filler Switch
PDM 1
15
Smart Key Control Module
MODULE 7
7,5
AC Inverter (220V), AC Inverter Module, Rear Seat Warmer Control Module, Front Seat Warmer Control Module/ Front Air Ventilation Seat Control Module
WIPER (REAR)
15
Engine Room Junction Block (Relay.5)
HEATED
STEERING
15
BCM (Body Control Module)
SUNROOF
20
Sunroof Motor
P/WINDOW RH
25
Power Window Right Handle side Relay, Driver/Passenger Safety Power Window Module
P/WINDOW LH
25
Power Window Left Handle side Relay, Driver/Passenger Safety Power Window Module
PDM 2
7,5
[Without Smart Key] Immobilizer Module
[With Smart Key] Smart Key Control Module, Start/Stop Button Switch
BRAKE SWITCH
7,5
Stop Lamp Switch
A/CON
7,5
Air Conditioner Control Module, Ionizer, Engine Room Junction Block (Relay.1/2/12), Electronic Air Conditioner Compressor
WASHER
15
Multifunction Switch
S/HEATER (FRT)
25
Front Seat Warmer Control Module, Front Air Ventilation Seat Control Module
BATTERY
MANAGEMENT
10
BMS Control Module
P/SEAT (DRV)
30
[Without Integrated memory system] Driver Seat Manual Switch
[With Integrated memory system] Driver Seat Manual Switch, Driver Integrated memory system Module
AMP
30
AMP (Amplifier)
AMS
10
Battery Sensor
MODULE 1
10
Data Link Connector, Hazard Switch/Key Interlock, AEB Module, Driver Door Module, Passenger Door Module, Driver Smart Key Outside Handle, Passenger Smart Key Outside Handle
DOOR LOCK
20
Door Lock/Unlock Relay, ICM Relay Box (Dead Lock Relay)
WIPER2 (FRT)
10
BCM (Body Control Module), ECM (Engine Control Module)
MODULE 6
7,5
BCM (Body Control Module), Smart Key Control Module
S/HEATER
(REAR)
25
Rear Seat Warmer Control Module
HEATED
MIRROR
10
Air Conditioner Control Module, Driver/Passenger Power Outside Mirror
WIPER1 (FRT)
30
Wiper Motor, Printed Circuit Board Block (Front Wiper (Low) Relay
Instrument panel (Driver's side fuse panel) (Plug-in Hybrid)
Fuse name
Fuse rating [A]
Circuit protected
MODULE 5
10
Electro Chromic Mirror, Audio/Video & Navigation Head Unit, Audio, Driver IMS (Integrated memory system) Module, VESS (Virtual Engine Sound System) Unit, Shift Lever Indicator, Air Conditioner Control Module, Rear Seat Warmer Control Module, Front Air Ventilation Seat Control Module, Front Seat Warmer Control Module
MODULE 4
10
Lane Keeping Assist Control Module, Crash Pad Switch, AEB Module, Blind Spot Detection Radar Left Handle side/Right Handle side
INTERIOR LAMP
10
Front Vanity Lamp LH/RH, Room Lamp, Overhead Console Lamp, Ignition Key ILL. & Door Warning Switch, Luggage Lamp, Wireless Charger
A/BAG
15
SRS (Supplemental Restraint System) Control Module, Passenger Occupant Detection Sensor
IG 1
25
Engine Room Junction Block (Fuse – DCT4, HPCU2, ACTIVE HYDRAULIC BOOSTER3)
CLUSTER
10
Instrument Cluster
MODULE 3
10
BCM (Body Control Module), DCT (Dual Clutch Transmission) Shift Lever, Stop Lamp Switch, Driver Door Module, Passenger Door Module
IG3 2
10
Fuel Filler Door & Battery Charger Switch, Instument Cluster, Audio, Charger Indicator, Integrated Gateway Power control Module, Audio/Video & Navigation Head Unit
MEMORY 2
7,5
Active Air Flap Unit
MODULE 8
10
Active Air Flap Unit, Electric Water Pump (Engine)
A/BAG IND
7,5
Air Conditioner Control Module, Instrument Cluster
START
7,5
Transaxle Range Switch
MODULE 2
10
Engine Room Junction Block (Power Outlet Relay), Wireless Charger, BCM (Body Control Module), USB Charger, Smart Key Control Module, Audio, Audio / Video & Navigation Head Unit, Power Outside Mirror Switch, AMP (Amplifier)
PDM 3
7,5
Immobilizer Module, Smart Key Control Module
MEMORY 1
10
Instrument Cluster, Driver IMS (Integrated memory system) Module, BCM (Body Control Module), Air Conditioner Control Module, Auto Light & Photo Sensor, Driver Door Module, Passenger Door Module, ICM Relay Box (Outside Mirror Folding/Unfolding Relay)
MULTI MEDIA
15
Audio, Audio / Video & Navigation Head Unit
IG3 4
10
OBC (On-Board Charger) Unit, TCM (Transmission Control Module), ECM (Engine Control Module), HPCU (Hybrid Power Control Unit)
IG3 3
10
Electric Water Pump (PHEV)
IG3 5
15
Transaxle Range Switch, BMS (Battery Management System) Control Module, Engine Room Junction Block (Battery C/Fan Relay)
IG3 1
20
ICM Relay Box (IG3 #1, IG3 #2, IG3 #3 Relay)
MDPS
7,5
MDPS (Motor Driven Power Steering) Unit
TAIL GATE
10
Tail Gate Relay, ICM Relay Box (Fuel Filler Door Relay, Charger Connector Lock/Unlock Relay), Fuel Filler & Battery Charger Switch, Charge Connector Lamp
PDM 1
15
Smart Key Control Module
MODULE 7
7,5
Front Seat Warmer Control Module, AC Inverter (220V), Front Air Ventilation Seat Control Module, Rear Seat Warmer Module, AC Inverter Module
WIPER (REAR)
15
Engine Room Junction Block (Wiper RR Relay), Rear Wiper Motor
HEATED
STEERING
15
BCM (Body Control Module)
SUNROOF
20
Sunroof Motor
P/WINDOW RH
25
Power Window (RH) Relay, Power Window Main Switch, Passenger Power Window Switch, Rear Power Window Switch RH, Passenger Safety Power Window Module
P/WINDOW LH
25
Power Window (LH) Relay, Power Window Main Switch, Rear Power Window Switch LH, Driver Safety Power Window Module
PDM 2
7,5
Immobilizer Module, Smart Key Control Module, Start/Stop Button Switch
BRAKE SWITCH
7,5
A Stop Lamp Switch, Smart Key Control Module
OBC
10
OBC (On-Board Charger) Unit
A/CON
7,5
Air Conditioner Control Module, Electronic Air Conditioner Compressor, Ionizer, Engine Room Junction Block (Blower Relay, PTC Heater1 Relay, PTC Heater2 Relay)
WASHER
15
Multifunction Switch
S/HEATER (FRT)
25
Front Seat Warmer Control Module, Front Air Ventilation Seat Control Module
BATTERY
MANAGEMENT
10
BMS (Battery Management System) Control Module
P/SEAT (DRV)
30
Driver Seat Manual Switch, Driver IMS (Integrated memory system) Module
AMP
30
AMP (Amplifier)
AMS
10
Battery Sensor
MODULE 1
10
Data Link Connector, AEB Module, Hazard Switch, Driver/Passenger Door Module, Driver/Passenger Smart Key Outside Handle
DOOR LOCK
20
Door Lock/Unlock Relay, ICM Relay Box (Two Turn Unlock Relay)
WIPER2 (FRT)
10
Wiper Motor, Engine Room Junction Block (Front Wiper (Low) Relay), ECM (Engine Control Module), BCM (Body Control Module)
MODULE 6
7,5
BCM (Body Control Module), Smart Key Control Module
S/HEATER
(REAR)
25
Rear Seat Warmer Control Module
HEATED
MIRROR
10
Driver Power Outside Mirror, Passenger Power Outside Mirror, Air Conditioner Control Module
WIPER1 (FRT)
30
Wiper Motor, Engine Room Junction Block (Front Wiper (Low) Relay)
Engine compartment
Engine room compartment fuse panel (Hybrid)
Fuse name
Fuse rating [A]
Circuit protected
MULTI FUSE
B+ 5
60
Fuse – BATTERY C/FAN, HORN, B/ALARM HORN, ECU2, Engine Control Relay
B+ 2
60
Instrument Panel Junction Block (Fuse – S/HEATER (REAR))
B+ 3
60
Instrument Panel Junction Block
B+ 4
50
Instrument Panel Junction Block (Fuse – BATTERY MANAGEMENT, P/WINDOW (LH), P/WINDOW (RH), TAIL GATE OPEN, SUNROOF, AMP, S/HEATER (FRT), P/SEAT (DRV))
COOLING FAN
60
Cooling Fan Relay
REAR HEATED
50
Rear Heated Relay
BLOWER
40
Blower Relay
IG 1
40
[Without Smart Key] Ignition Switch, [With Smart Key] PDM1 (ACC) Relay, PDM2 (IG1) Relay
IG 2
40
[Without Smart Key] Ignition Switch, [With Smart Key] PDM3 (IG2) Relay
MDPS
80
MDPS (Motor Driven Power Steering) Unit
PTC
HEATER 1
50
PTC Heater 1 Relay
PTC
HEATER 2
50
PTC Heater 2 Relay
CLUTCH
ACTUATOR
40
Clutch Actuator (HEV)
MAIN
150
Fuse – POWER OUTLET1, H/LAMP HI, INVERTER, ACTIVE HYDRAULIC BOOSTER1, ACTIVE HYDRAULIC BOOSTER2, WIPER RR, Low Voltage DC-DC Converter
FUSE
POWER
OUTLET 3
20
Power Outlet #2
POWER
OUTLET 2
20
Power Outlet #1
DCT 3
15
TCM (Transmission Control Module)
HPCU 1
10
HPCU (Hybrid Power Control Unit)
EWP
10
Electric Water Pump (Engine)
FUEL PUMP
20
Fuel Pump Relay
B+ 1
40
Instrument Panel Junction Block (Fuse – BRAKE SWITCH, PDM1, PDM2, MODULE1, DOOR LOCK, Leak Current Autocut Device)
DCT 2
40
TCM (Transmission Control Module)
DCT 1
40
TCM (Transmission Control Module)
REAR WIPER
15
Wiper RR Relay
HEAD LAMP
HI
10
H/Lamp HI Relay
ACTIVE
HYDRAULIC
BOOTER 1
40
Integrated Brake Actuation Unit, Multipurpose Check Connector
ACTIVE
HYDRAULIC
BOOTER 2
30
Integrated Brake Actuation Unit
INVERTER
30
AC Inverter Module
POWER
OUTLET1
40
Power Outlet Relay
B/UP LAMP
10
Electro Chromic Mirror, Back-Up Lamp LH/RH
ECU 3
10
ECM (Engine Control Module)
HPCU 2
15
HPCU (Hybrid Power Control Unit), Clutch Actuator (HEV)
ACTIVE
HYDRAULIC
BOOTER 3
10
Integrated Brake Actuation Unit, Multipurpose Check Connector
DCT 4
15
DCT (Dual clutch transmission) Shift Lever, TCM (Transmission Control Module), Inhibitor Switch
SENSOR 3
10
Fuel Pump Relay, Oil Control Valve #1/#2 (Intake/Exhaust), Camshaft Position Sensor #1/#2 (Intake/Exhaust)
BATTERY C/FAN
15
Battery C/Fan Relay
HORN
20
Horn Relay
SENSOR 2
10
Purge Control Solenoid Valve, Cooling Fan Relay, Canister Close Valve, Mass Air Flow Sensor
ECU 1
20
ECM (Engine Control Module)
SENSOR 1
15
Oxygen Sensor (Up), Oxygen Sensor (Down
IGN COIL
20
Ignition Coil #1/#2/#3/#4
ECU 2
15
ECM (Engine Control Module)
B/ALARM HORN
10
Burglar Alarm Horn Relay
Engine room compartment fuse panel (Plug-in Hybrid)
Fuse name
Fuse rating [A]
Circuit protected
MULTI FUSE
B+ 5
60
Fuse – BATTERY C/FAN, HORN, B/ALARM HORN, ECU2, Engine Control Relay
B+ 2
60
Instrument Panel Junction Block (Fuse – S/HEATER (REAR))
B+ 3
60
Instrument Panel Junction Block
B+ 4
50
Instrument Panel Junction Block (Fuse – BATTERY MANAGEMENT, P/WINDOW (LH), P/WINDOW (RH), TAIL GATE OPEN, SUNROOF, AMP, S/HEATER (FRT), P/SEAT (DRV), IG3 1,
OBC, AMS)
COOLING FAN
60
Cooling Fan Relay
REAR HEATED
50
Rear Heated Relay
BLOWER
40
Blower Relay
IG 1
40
[Without Smart Key] Ignition Switch, [With Smart Key] PDM1 (ACC) Relay, PDM2 (IG1) Relay
IG 2
40
[Without Smart Key] Ignition Switch, [With Smart Key] PDM3 (IG2) Relay
MDPS
80
MDPS (Motor Driven Power Steering) Unit
PTC
HEATER 1
50
PTC Heater 1 Relay
PTC
HEATER 2
50
PTC Heater 2 Relay
CLUTCH
ACTUATOR
40
Clutch Actuator (HEV)
MAIN
150
Fuse – POWER OUTLET1, H/LAMP HI, INVERTER, ACTIVE HYDRAULIC BOOSTER1, ACTIVE HYDRAULIC BOOSTER2, WIPER RR, Low Voltage DC-DC Converter
FUSE
POWER
OUTLET 3
20
Power Outlet #2
POWER
OUTLET 2
20
Power Outlet #1
DCT 3
15
TCM (Transmission Control Module)
HPCU 1
10
HPCU (Hybrid Power Control Unit)
EWP
10
Electric Water Pump (Engine)
FUEL PUMP
20
Fuel Pump Relay
B+ 1
40
Instrument Panel Junction Block (Fuse – BRAKE SWITCH, PDM1, PDM2, MODULE1, DOOR LOCK, Leak Current Autocut Device)
DCT 2
40
TCM (Transmission Control Module)
DCT 1
40
TCM (Transmission Control Module)
REAR WIPER
15
Wiper RR Relay
HEAD LAMP
HI
10
H/Lamp HI Relay
ACTIVE
HYDRAULIC
BOOTER 1
40
Integrated Brake Actuation Unit, Multipurpose Check Connector
ACTIVE
HYDRAULIC
BOOTER 2
30
Integrated Brake Actuation Unit
INVERTER
30
AC Inverter Module
POWER
OUTLET1
40
Power Outlet Relay
B/UP LAMP
10
Electro Chromic Mirror, Back-Up Lamp LH/RH
ECU 3
10
ECM (Engine Control Module)
HPCU 2
15
HPCU (Hybrid Power Control Unit), Clutch Actuator (PHEV)
ACTIVE
HYDRAULIC
BOOTER 3
10
Integrated Brake Actuation Unit, Multipurpose Check Connector
DCT 4
15
DCT(Dual clutch transmission) Shift Lever, TCM (Transmission Control Module), Inhibitor Switch
SENSOR 3
10
Fuel Pump Relay, Oil Control Valve #1/#2 (Intake/Exhaust), Camshaft Position Sensor #1/#2 (Intake/Exhaust)
BATTERY C/FAN
15
Battery C/Fan Relay
HORN
20
Horn Relay
SENSOR 2
10
Purge Control Solenoid Valve, Cooling Fan Relay, Canister Close Valve, Mass Air Flow Sensor
ECU 1
20
ECM (Engine Control Module)
SENSOR 1
15
Oxygen Sensor (Up), Oxygen Sensor (Down
IGN COIL
20
Ignition Coil #1/#2/#3/#4
ECU 2
15
ECM (Engine Control Module)
B/ALARM HORN
10
Burglar Alarm Horn Relay
Relay (Hybrid)
| | |
| --- | --- |
| Relay name | Type |
| PTC Heater #2 Relay | MICRO |
| PTC Heater #1 Relay | MICRO |
| PDM2 (IG1) Relay | MICRO |
| Battery C/FAN Relay | MICRO |
| Rear Wiper Relay | MICRO |
| PDM3 (IG2) Relay | MICRO |
| Fuel Pump Relay | MICRO |
| PDM1 (ACC) Relay | MICRO |
| Cooling Fan Relay | MINI |
| Rear Defogger Relay | MINI |
| Blower Relay | MICRO |
| HEAD LAMP HI Relay | MICRO |
| Power Outlet Relay | MICRO |
Relay (Plug-in Hybrid)
| | |
| --- | --- |
| Relay name | Type |
| PTC Heater #2 Relay | MICRO |
| PTC Heater #1 Relay | MICRO |
| PDM2 (IG1) Relay | MICRO |
| Battery C/FAN Relay | MICRO |
| Rear Wiper Relay | MICRO |
| PDM3 (IG2) Relay | MICRO |
| Fuel Pump Relay | MICRO |
| PDM1 (ACC) Relay | MICRO |
| Cooling Fan Relay | MINI |
| Rear Defogger Relay | MINI |
| Blower Relay | MICRO |
| HEAD LAMP HI Relay | MICRO |
| Power Outlet Relay | MICRO |
Battery terminal cover
WARNING: Terminal and harness assignments for individual connectors will vary depending on vehicle equipment level, model, and marke
Still have questions or want to supplement the article? Discuss On Telegram