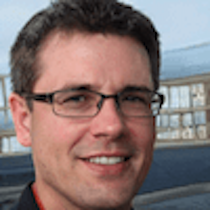 Jonathan Yarden
Oct 06, 2021 · 5 min. read
In this article you will find a description of fuses and relays Kia, with photos of block diagrams and their locations. Highlighted the cigarette lighter fuse (as the most popular thing people look for).
Get tips on blown fuses, replacing a fuse, and more.
Year of production: 2012, 2013, 2014, 2015, 2016, 2017
Also called:
Kia K900 (United States and Canada)
Instrument panel fuse panel
Inside the fuse/relay panel covers, you can find the fuse/relay label describing fuse/relay name and capacity.
Fuse name
Fuse rating [A]
Circuit protected
AUDIO 2
10
A/V & Navigation Head Unit, TMU
MODULE 3
10
A/C Control Module, Electro Chromic Mirror, Rear Seat Console Switch, Driver Haptic Control Module, Rear CCS Control Module LH/RH, Driver/Passenger IMS Control Module, Driver Power Seat Module, Rear Seat Warmer Control Module LH/RH, Rear Smart Junction Box (IPS Control Module)
MODULE 2
10
Steering Tilt & Telescopic Module, LDWS Camera Module, Crash Pad Switch, Stop Lamp Switch, A/T Console Switch, Electric Parking Brake Switch, Console Switch, Smart Cruse Control Radar, Air Sus, TPMS, PAS
SPARE
10
Spare
WIPER
10
Auto Light & Rain Sensor
MODULE 1
10
BCM, Trunk Lid Main Switch, Low Panel Switch
MEMORY 2
10
External Buzzer, Driver Smart Connector, Passenger Smart Connector
DRV HEAT
15
Driver Haptic Control Module, Driver CCS Module
PASS HEAT
15
Passenger CCS Module
WINDOW LH
30
Rear Power Window Module LH, Rear Power Window Module LH
HEADREST
15
Active Headrest Sensor
BCM
10
BCM, Multifunction Switch, Driver/Passenger Power Seat Switch, Rear Door Module LH/RH
EPB 2
15
Electric Parking Brake Module
P/HANDLE
15
Steering Tilt & Telescopic Module
B/ALARM
10
BCM
INHIBITOR 1
10
W/O Electric ATM Shift Lever : Sport Mode Switch
With Electric ATM Shift Lever : Electric ATM Shift Lever
P/DOOR DRV
15
Driver Door Latch
PASS P/SEAT
20
W/O IMS : Passenger Seat Relay Box
With IMS : Passenger IMS Control Module
P/DOOR RR LH
15
Rear Door Latch LH
DRV P/SEAT
30
Driver Lumbar Support Valve, Driver Lumbar Support Switch, Driver Power Seat Module
S/ROOF 2
10
Sunroof Motor
SMART KEY 2
10
Metal Core Block (PCB #2) (P/N Relay), Smart Key Control Module
S/ROOF 1
20
Sunroof Motor
START
10
Start/Stop Button Switch
MODULE 5
10
Surround View Unit, Parking Guide Unit, Head-UP, Instrument Cluster, Driver Lumbar Support Valve, Rear Seat Console Switch, Rear Seat Warmer Control Module LH/RH, Rear Massage Control Module LH/RH, Rear Smart Junction Box (IPS Control Module)
CLUSTER
10
Instrument Cluster, Head-Up Display
SMART KEY 1
25
Smart Key Control Module
DOOR LAMP
10
Driver Door Module, Passenger Door Module
STR'G HTD
15
Clock Spring
MODULE 6
10
Smart Key Control Module, BCM
A/BAG
15
Driver Seat Belt Pretensioner, Passenger Seat Belt Pretensioner, SRS Control Module
A/BAG IND
10
Instrument Cluster
IGN 1
20
E/R Fuse & Relay Box LH (FUSE : F20, F21, F23, F25, F26, F27)
MEMORY 1
10
Passenger IMS Control Module, Driver/Passenger Door Module, Driver/Passenger Power Seat Switch, Rear Door Module LH/RH, Power Trunk Module, Instrument Cluster, BCM, Security Sensor, Analogue Clock, A/C Control Module, Head-Up Display
MULTI MEDIA
10
Keyboard, A/V Navigation Head Unit, Front Monitor, TMU
ROOM LAMP
10
Rear Seat Foot Lamp LH/RH, Trunk Room Lamp LH/RH, Driver/Passenger Foot Lamp, Room Lamp, Overhead Console Lamp, Front Vanity Lamp Switch LH/RH, Rear Vanity Lamp Switch LH/RH, Garnish Lamp LH/RH, Garnish Center Lamp, Glove Box Lamp
MEMORY 3
10
RF Receiver
EPB 1
15
Electric Parking Brake Module
SPARE
15
Spare
IGN 2
20
E/R Fuse & Relay Box LH (Fuse : F29, F30)
A/CON 1
10
A/C Control Module, Ionizer, Metal Core Block (PCB #2) (Blower Relay)
AFLS
15
Adaptive Front Lighting Module, HEAD LAMP LH/RH
SPARE
10
Spare
P/OUTLET FR
20
Front Cigarette Lighter
MODULE 4
10
Electric ATM Shift Lever, Analogue Clock, BCM, Surround View Unit, Overhead Console Lamp, Parking Guide Unit
AUDIO 1
10
A/V & Navigation Head Unit, Front/Rear Monitor Module, Keyboard, Smart Key Control Module, Rear Seat Audio Switch, AMP, TMU
SPARE
10
Spare
P/OUTLET RR
20
P/OUTLET RR, Front Power Outlet
Engine compartment fuse panel (Driver's side)
Fuse name
Fuse rating [A]
Circuit protected
Stop Lamp
15
Stop Signal Electronic Module
Brake SW
10
Stop Lamp Switch, Smart Key Control Module
AAF
10
Not Used
Injector 1
15
Injector Drive Box
SMK (IGN1)
40
E/R Fuse & Relay Box LH (RLY.5)
ESC 1
40
ESC Control Module
ALT
200
E/R Fuse & Relay Box LH (Fuse : F9, F15, F16, F18, F19), Alternator
Cooling
70
E/R Fuse & Relay Box LH (RLY.6)
SMK (IGN2)
30
E/R Fuse & Relay Box LH (RLY.3)
ESC 2
40
ESC Control Module
Diagnosis
25
Multipurpose Check Connector
H/Lamp Washer
25
Not Used
Battery 3
40
Smart Junction Box (Fuse : F5, F6, F8, F9, F10)
SMK (ACC)
40
E/R Fuse & Relay Box LH (RLY.9)
TCU 1
10
ECM, Transmission Range Switch, Transmission Park Postilion Sensor & Switch
ESC 3
10
Steering Angle Sensor, ESC Control Module
B/UP Lamp 1
10
E/R Fuse & Relay Box LH (RLY.4)
Vaccum Pump 1
10
E/R Fuse & Relay Box LH (RLY.10), Vaccum Pump Switch
ECU 1
10
ECU
EHPS 1
10
EHPS Module
Inhibitor 2
10
A/T Console Switch, Electric ATM Shift Lever
Washer
15
E/R Fuse & Relay Box LH (RLY.8)
Wiper 2
10
E/R Fuse & Relay Box LH (RLY.1)
B/UP Lamp 2
10
Back View Camera & Back-Up Lamp, A/T Console Switch, Electro Chromic Mirror, A/V & Navigation Head
Unit
Vaccum Pump 2
20
E/R Fuse & Relay Box LH (RLY.10)
Engine compartment fuse panel (Passenger's side)
Fuse
Fuse name
Fuse rating [A]
Circuit protected
METAL
CORE
BLOCK
(PCB #1)
Sensor 3
10
Rear Smart Junction Box (Fuel Pump Relay)
P/Door PASS
15
Passenger Door Latch
SPARE
15
Spare
Deicer
15
Metal Core Block (PCB #1) (Front Deicer Relay), Ignition Coil #1~8
Ignition Coil
20
Ignition Coil #1~6, Condenser #1, #2
Horn
15
Metal Core Block (PCB #1) (Horn Relay)
Sensor 2
10
Mass Air Flow Sensor, Oxygen Sensor #1~4, E/R Fuse & Relay Box LH (RLY.6)
Sensor 4
15
CMP Sensor #1~4
Wiper 3
30
Wiper Motor
ECU 3
30
Metal Core Block (PCB #1) (ECU Main Relay)
ECS 2
40
Metal Core Block (PCB #1) (Air ECS Relay)
METAL
CORE
BLOCK
(PCB #2)
Sensor 1
15
Purge Control Solenoid Valve, ECM, Variable Intake Solenoid Valve, Oil Control Valve #1~4
Injector 2
15
Injector #1~6, Injector #1~8
SPARE
10
Spare
SPARE
20
Spare
SPARE
10
Spare
A/CON 2
10
A/C Control Module
Cruise
10
Smart Cruise Control Radar
TCU 2
15
TCM
ECU 2
10
ECM
Blower
40
Metal Core Block(PCB) (Blower Relay)
Start 1
30
E/R Fuse Relay Box LH (RLY.2)
MULTI
FUSE
Presafety Seat
Belt DRV
40
Driver Seat Belt Pretensioner
Presafety Seat
Belt PASS
40
Passenger Seat Belt Pretensioner
Battery 2
60
Smart Junction Box (Fuse : F13~20, F23, F24, F27, F28, IPS5~8, Arisu-LT2)
Battery 1
60
Smart Junction Box (Fuse : F38, IPS1, 3, Arisu-LT1, Leak Current Autocut Device)
EHPS 2
80
EHPS Module
FUSE
Battery 4
60
Metal Core Block (PCB #1) (Fuse : F2, F4, F6, F10, F11, F12)
Battery 5
60
Metal Core Block (PCB #2) (Fuse : F7, F11)
Trunk fuse panel
Fuse name
Fuse rating [A]
Circuit protected
Rear HTD
40
Rear Defogger Relay
P/WDW RH
30
Passenger Power Window Module, Rear Power Window Module RH
P/Trunk
30
Power Trunk Module
F/Pump
20
Fuel Pump Relay
P/Seat RR 1
20
Rear Seat Relay Box
ECS 1
20
ECS Unit
P/Seat PASS
15
Passenger IMS Control Module
P/Door RR RH
15
Rear Door Latch RH
Spare
15
Spare
Trunk
10
Trunk Lid Relay, Power Trunk Module Buzzer
Fog Lamp RR
10
Rear Fog Lamp Relay
Spare
40
Spare
AMP
30
AMP
Spare
20
Spare
P/Seat RR 2
10
Rear Seat Relay Box LH, Rear Seat Relay RH, Rear Seat Massage Control Module LH, Rear Seat Massage Control Module RH
Spare
10
Spare
DR Lock RH
10
Passenger Door Module, Rear Door Module RH
DR Lock LH
10
Driver Door Module, Rear Door Latch LH
S/Heater RR
RH
15
Rear Seat Warmer Control Module RH, Rear CCS Control Module RH
S/Heater RR
LH
15
Rear Seat Warmer Control Module LH, Rear CCS Control Module LH
Spare
15
Spare
Battery box fuse panel
| | | |
| --- | --- | --- |
| Fuse Name | Fuse ranting [A] | Circuit protected |
| Start 2 | 40 | Metal Core Block (PCB #2) (Fuse : F8, F9, F12) |
| AMS | 10 | Battery Sensor |
| Battery 6 | 100 | Rear Smart Junction Box (Fuse : F1, F2, F3, F4, F5, F6, F7, F8, F10, F11, F13, F15, F17, F18, F19, F20) |
WARNING: Terminal and harness assignments for individual connectors will vary depending on vehicle equipment level, model, and marke
Still have questions or want to supplement the article? Discuss On Telegram