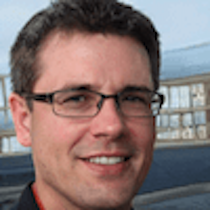 Jonathan Yarden
Mar 27, 2021 · 5 min. read
In this article you will find a description of fuses and relays Volkswagen, with photos of block diagrams and their locations. Highlighted the cigarette lighter fuse (as the most popular thing people look for).
Get tips on blown fuses, replacing a fuse, and more.
Fuse layout
(From left to right)
Number
Component
Ampere rating [A]
1
Dipped beam left,
headlight range control left
10
2
Dipped beam right,
head light range control right
10
3
Instrument and number plate
lighting
10
4
Rear wiper, slid ing/tilting roof
15
5
Windscreen wiper, windscreen
and rear window washer,
elec. heated windscreen washer
jets
15
6
Blower, air conditioner
30
7
Tail and side light ri ht
10
8
Tail and side light left
10
9
Rear window heating, mirror
heating
20
10
Fog lights, rear fog light
15
11
Main beam left, main beam
warning lamp
10
12
Main beam right
10
13
Horn, radiator fan (run-on)
10
14
Reversing lights, electric outside
mirrors, seat heating,
elec. windows, air conditioner
cruise control system
15
15
Engine electronics, coolant
circulat ion run-on pump,
(six cylinder engine)
10
16
Warning lamps, glove box light,
cassette storage box light,
15
17
Turn signals
10
18
Electric fuel pump, Lambda probe
20
19
Radiator fan, air conditioner
30
20
Brake lights, cruise control
system (trigger contacts on
brake and clutch pedals)
10
21
Interior and luggage compartment
lights, clock, cigarette lighter,
central locking, multi-function
indicator
15
22
Radio
10
Additional fuses
(in separate holders)
above the relays
Fuse for ABS motor relay
30
Fuse for ABS main relay
30
Fuse for normal air conditioner
10
Fuse for fresh air blower on
Climatronic
30
Fuse for C1imatronic
5
Automatic fuse for electric windows
20
Trailer permanent +
15
in the engine compartment on the bulkhead
above the brake servo
Diesel glow plugs
50
WARNING: Terminal and harness assignments for individual connectors will vary depending on vehicle equipment level, model, and market.
Still have questions or want to supplement the article? Discuss On Telegram