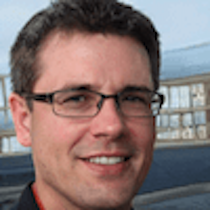 Jonathan Yarden
Mar 25, 2021 · 5 min. read
In this article you will find a description of fuses and relays Volkswagen, with photos of block diagrams and their locations. Highlighted the cigarette lighter fuse (as the most popular thing people look for).
Get tips on blown fuses, replacing a fuse, and more.
Year of production: 1968, 1969, 1970, 1971, 1972, 1973, 1974, 1975, 1976, 1977, 1978, 1979
Fuse
Model 1967
1968 – 1989
1970
1971 – 1972
No of fuse
8
10
12
12
1
Left headlamp, lo

w beam

Brake lights, horn, flasher
Interior light
Parking lights, right rear lamp, number place
2
Right headlamp, low beam
Windscreen wipers
Interior light, emergency flasher
Left rear light
3
Left head lamp, main beam
Left head lamp, main beam
Horn, stoplights
Right head lamp low beam
4
Right head lamp, main beam
Right head lamp main beam
Direction indicators
Loft head lamp low beam
5
Left rear light
Left headlamp low beam
Windscreen wipers
Right head lamp main beam
6
Right rear light
Right headlamp low beam
Spare
Left head lamp main beam
7
Brake lights, direction indicators
Right rear light, number plate
Left headlamp main beam
Spare
8
Windscreen wipers, horn, interior lights
Left rear light
Right head lamp main beam
Interior light, emergency flasher
9
Emergency flasher, interior lights
Low head lamp, low beam
Interior light, ignition buzzer
10
Radio
Right head lamp, lowe beam
Horn, brake lights
11
Left hand rear lights
Windscreen wipers
12
Right hand rear lights
Direction indicators, brake lights, fuel gauge
Red – 16 amp
White – 8 amp
WARNING: Terminal and harness assignments for individual connectors will vary depending on vehicle equipment level, model, and market.
Still have questions or want to supplement the article? Discuss On Telegram