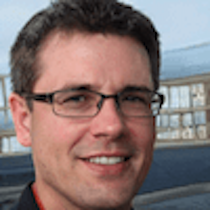 Jonathan Yarden
Mar 25, 2021 · 5 min. read
In this article you will find a description of fuses and relays Mercedes-Benz, with photos of block diagrams and their locations. Highlighted the cigarette lighter fuse (as the most popular thing people look for).
Get tips on blown fuses, replacing a fuse, and more.
Year of production: 1997, 1998, 1999, 2000, 2001, 2002, 2003, 2004
Fuse box
No.
Fused function
A
1
Gasoline engine:Control module, ISC (Idle speed control), AGR-Ventil, Lambda heater 1, Lambda heater 2, Diagnostic socket, Cruise control, Secondary air injection relay, Secondary air injection valve, Shut-off valve
20
Diesel engine:Diesel control module, Wastegate actuator, Throttle valve switchover valve, Exhaust gas recirculation pressure valve, Three-way catalytic converter temperature sensor
10
2
Gasoline/diesel engine control module, Ignition coils, Injection valves, FP relay module (coil), Electronic accelerator, Starter lockout relay
25
3
Electric fan (engine cooling), Electric fan (engine cooling) with air conditioning
30 40
4
Engine control module
7.5
5
Automatic clutch
40
6
FP relay module (gasoline)
30
7
Light module
40
8
Starter relay
30
9
Wiper motor
40
10
Rear wiper
20
Laminated roof
40
11
Combination switch (Wiper control, Headlamp flasher, Windshield washer pump (actuation)), RNS (Radio Navigations System)
15
12
Cigarette lighter, Glovebox illumination, Radio, CD changer, 12V socket in trunk
30
13
Front left power window or power window with excess force limiter
Front right power window
30 7.5 30
14*
Instrument cluster (time functions), Wipe/wash pump relay, Mobile phone
15
10
15
Airbag control module, ACSR sensor (automatic child seat recognition), Side airbag sensor, Side airbag sensor
10
16
Exterior rearview mirror adjustment, Exterior rearview mirror heater, Parktronic
15
17
Fanfare horn
15
18
Instrument cluster, Transponder and RFL (radio frequency locking), Motor electronics relay, Fan relay
10
19
Trailer coupling
25
20
Trailer coupling
15
21
Trailer coupling
15
22
Sound system
25
23
Make UP mirror illumination
7.5
24
Not assigned
25
Not assigned
26
Not assigned
27
Not assigned
28
Instrument cluster, last Instrument cluster, last Excess force limiter control module (excess force limiter)
10
29
Central locking, Seat installation recognition unit
15
30
DAS transponder (drive authorization system) and RFL (radio frequency locking), Electric instrument cluster
7.5
31
Rear window defroster
25
32
Portable phone, Radio or RNS (Radio Navigations System), CD changer, Front dome lamp, Rear dome lamp
15
33
Front left power window, Front right power window
30
34
Heater booster/freeze protection (diesel)
30
35
ATA control module 2x light relay, Siren
10
36
Front heated seats
25
37
VGS program selector lever (fully integrated transmission control), Heater booster coolant circulation pump (diesel)
10
38
Air conditioning control module (A/C compressor), Blend air recirculation flap stepper motor, Interior sensor blower, Heated windshield washer nozzle
10
39
Light module, Backup lamp, manual transmission/ automatic clutch, VGS backup lamp (fully integrated transmission control)
7.5
40
Stop lamp, left, right and center (ABS brake signal), Steering angle sensor
10
41
Air conditioning control module, Diagnostic socket
10
42
Rear left power window, Rear right power window
30
43
ESP (Electronic stability program), Brake switch, NC contact
15
44
VGS control module (fully integrated transmission control) or automatic clutch
10
45
Interior blower or air conditioning interior blower
30
46
Central protection by fuses
80
47
Power steering pump
60
48
Preglow control module (diesel)
60
Secondary air injection (AIR) (gasoline)
30
* The fuse f14 has been increased from 10 to 15 ampere as Fuse 14 for wipe/wash pump relay of chassis end number 033 655.
Only a 10 ampere fuse should be used up to chassis end number 033 654.
Light module fuse box
No.
Fused function
A
1
Left low beam
7.5
2
Right low beam
7.5
3
Left main beam
Right main beam
Main beam indicator lamp (instrument cluster)
15
4
Left side lamp
Left tail lamp
7.5
5
Right side lamp
Right tail lamp
58K instrument cluster
License plate lamps
15
6
Left/right fog lamp
Left rear fog lamp
15
WARNING: Terminal and harness assignments for individual connectors will vary depending on vehicle equipment level, model, and market.
Still have questions or want to supplement the article? Discuss On Telegram