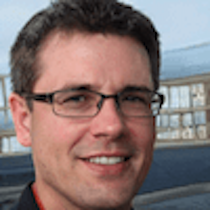 Jonathan Yarden
Feb 11, 2021 · 5 min. read
In this article you will find a description of fuses and relays Mercedes-Benz, with photos of block diagrams and their locations. Highlighted the cigarette lighter fuse (as the most popular thing people look for).
Get tips on blown fuses, replacing a fuse, and more.
Location of fuses
Fuses and relays
Location
Fuses 1 –  27
Engine compartment – left side/driver side
Relays A.B,C,D,E,F,G,H,I,J
Fuses 28 – 49
Engine compartment – right side/passenger side
Reyals K,L,M,N,O
Fuses 50 – 77
Under the rear seat on the passenger side
Relays Q,R,S,T,U
Fuses 78 – 86
On the left side of dashboard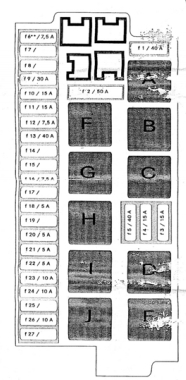 Fuses and relays
Fuse number
System
F9,F46
ABC suspension
F13,F80
Adjustable mirror, left
F39,F80
Adjustable mirror, right
F3,F4,F78
Adjustable sterring column
F9,F32,F46
Air suspension
F32
Air suspension compressor
F60
Antenna booster
F51,F78,F80
Anti-thef alarm system
F33,F47,F82
Automatic temperature control
F13,F39
Automatic dimming exterior mirror
F77
Automatic dimming interior mirror
F33
Blower motor AC
F24
Car audio system
F23
CD changer
F83
Centrol control unit
F62
Central locking
F86
Cigar lighter, front
F72,F74
Cigar lighter, rear, left/right
F76
Cool box
F78
Cruise control
F81,F84
Diagnostic socket
Electronic fuse
Dipped beam headlamp, left/right
F36,F80
Distronic
F77
Dome lamp
F13,F64
Driver seat adjustment
F13,F64
Driver seat heating
F64
Driver seat ventilation
F11,F60
Electronic Troll Collection
F30,F44,F87
Engine fan
F29,F30, older F43, F44, older F87, F88
ENGINE EMERGENCY STOP
F29,F30,F43,F44,F78,F87,F88
Engine managment unit
F13,F39,F72,F74
Entrance light
F2,F34,F80
ESP
F13,F39
Exterior mirror indicators left/right
F28
Fanfare Horn
Electronic fuse
Fog lamp, front left/fight
F13,F39
Folding exterior mirror
F39,F66
Front passenger seat heating
F66
Front passenger seat ventilation
Electronic fuse
Front side light, left/right
F52,F91
Fuel pump
F77
Garage door remote control
Electronic fuse
Headlamp cleaning system
F40
Headlamp range adjustment
F13,F39
Heated mirror
F41,F80
Heated booster
F49
Ignition coil
F78
Ignition lock
F79,F84,F85
Instrument cluster
F63
Interactive seat
F13,F77
Interior mirror adjuster
F77
Interior motion sensor
F58
Keyless go
Electronic fuse
Main beam headlamp, left/right
F77
Make-up mirror
F22
Navigation system
 F75,F80
Parktronic system
F39,F66
Passenger seat adjustment
F13,F39,F62,F72,F74
Power locking
F13
Power window, drivers seat
F13,F39
Power window, passenger seat
F13,F72
Power window, rear left
F13,F74
Power window, rear right
F77
Rain/Driving light sensor
F77
Reading lamp
F68,F69
Rear air conditionig
Electronic fuse
Rear fog lamp
F62,F80
Rear head release
F62,F72,F74,F80
Rear head restraint adjustment
F67,F72,F74
Rear seat adjustment
F67,F72,F74
Rear seat heating
F67
Rear seat ventilation
Electronic fuse
Rear side lamp, left/right
F50,F80
Rear window blind
F53,F82
Rear window defroster
Electronic fuse
Registration plate lighting
F13,F53,F62
Remote closing and locking trunk lid
F13,F62
Remote trunk lid release
Electronic fuse
Reversing lamp
F19,F71,F73
Seatbelt pre-tensioner
F64,F66
Seatbelt comfort fit system
F17
Seatbelt locking system
F77
Sliding/tilting sunroof
F25
Sound system
F16
Stop signal switch
F59
Taxi
F18,F61
Telephone system/emergency call
F70
Tire pressure monitoring system
F54,F55,F56
Trailer coupling
F55
Trailer power supply
F37
Transmission control
F38,F62
Trunk interior nonlocking switch
Electronic fuse
Trunk light
Electronic fuse
Turn indicators
F23
TV/Rear TV
F61
Voice control system
F5,F78
Windscreen wipers
F10
Windshield washer system
F1
Wiper recess heating
Electronic fuse
Front side (marker) light left/right
Glove compartment light
Hazard (flasher) warning system
Headlamp cealing system
(High) main beam lamp left/right
(Low) dimmed beam light
Front fog lamp – left/right
Rear fog lamp
Rear side (marker) light left/right
Registration plate lighting
Reversing lamp back-up light)
Tail lights left/right
Parking lights left/right
Turn signal flasher lights
Trunk light
Turn indicators
Relays
| | |
| --- | --- |
| Relay | Description |
| A | Wiper heating and position |
| B | Binding post 15 |
| C | Binding post |
| D | Steering column jacket horizontal 1 |
| E | Steering column jacket horizontal 2 |
| F | Recirculating pump |
| G | Wiper speed 1/2 |
| H | Wiper ON/OFF, Steering column jacket vertical 1 |
| J | Steering column jacket vertical 2 |
| K | Motronic/Chassis |
| L | Choke |
| M | Disel control system |
| N | Secondary air pump |
| O | Air suspension |
| P | Horn |
| Q | Rear bind |
| R | Tow-away protection EWD S Binding post 15 |
| T | Fuel pump |
| U | Rear window heater |
| V | Motronic |
| W | Coolant pump charge air |
| X | Fuel pump AMG |
WARNING: Terminal and harness assignments for individual connectors will vary depending on vehicle equipment level, model, and market.
Still have questions or want to supplement the article? Discuss On Telegram