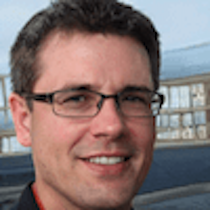 Jonathan Yarden
Feb 11, 2021 · 5 min. read
In this article you will find a description of fuses and relays Mercedes-Benz, with photos of block diagrams and their locations. Highlighted the cigarette lighter fuse (as the most popular thing people look for).
Get tips on blown fuses, replacing a fuse, and more.
Year of production: 1977, 1978, 1979, 1980, 1981, 1982, 1983, 1984, 1985
Fuse box
Fuse
Ampere rating [A]
Colour
Description
a
16
red
(Window lift front right and rear left)
b
16
red
(Window lift front left and rear right)
c
16
red
(Auxiliary fan)
d
16
red
(Sliding roof)
1
8
white
Parking/tail lights right/warning buzzer/license plate/instrument/hazard warning switch/heater and ventilation controls/rocker switches/shaft indicator (electronic radio)-illumination
2
8
white
Clock, trunk light, diagnostic, switch-over valve seat back arrester,  roof light front and rear, hazard warning system, automatic anenna, illuminated vanity mirror, warning monitor term 5, (electronic radio)
3
8
white
Parking and tail light left
4
8
white
Cigar lighter, glove compartment light, outside mirror,  radio
16
red
Seat heating front
5
—
—
Not used
6
16
red
Windshield wiper and washer, optical horn
7
8
white
High beam right
8
25
blue
Blower motor, air conditioning compressor
9
8
white
High beam left, high beam indicator
10
16
red
Heated rear window (auxiliary heating rear)
25
blue
Seat heating rear
11
16
red
Low beam right, fog light
12
8
white
Stop lamp, turn signal lamp, instrument cluster, relay window lift term. 86, cruise control, tachometer
13
8
white
Low beam left
14
8
white
Back-up lamp, warning monitor terminal 8, emission control, horn,  switch – over valve overload protection device, autom. transmission relay auxiliary fan. term. 86, control unit/water pump/heating water valve for climate system
WARNING: Terminal and harness assignments for individual connectors will vary depending on vehicle equipment level, model, and market.
Still have questions or want to supplement the article? Discuss On Telegram