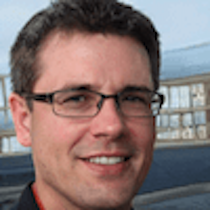 Jonathan Yarden
Mar 25, 2021 · 5 min. read
In this article you will find a description of fuses and relays Mercedes-Benz, with photos of block diagrams and their locations. Highlighted the cigarette lighter fuse (as the most popular thing people look for).
Get tips on blown fuses, replacing a fuse, and more.
USA version – w124.026
Fuse chart application: w124_026, w124_030, w124_090, w124_133, w124_193
Fuse
Ampere rating [A]
Colour
Circuits protected
1
16
red
Cigar lighter, switch heatable rear window, glove compartment light, rear wiper/wash system, folding head restraints/rear compartment, radio
2
16
red
Wiper/wash system, optical horn, relay headlamp,  cleaning unit/comfort circuity window lift term. 86
3
8
white
Parking/tail light right, headlamp cleaning unit, illumination: license plate, instrument, control elements
4
8
white
Fog light
5
8
white
Stop lamp, instrument, front roof light, electric bulb control unit, cruise control, tachometer
6
8
white
Turn signal lamp, horn (outside temperature gauge)
7
16
red
Back-up lamp, heating water valves, water pump, engine fan, heating system for washer jets, climate control system, relay auxiliary fan term. 86, aut transmission electrics, blower motor inside temperature sensor, air condition compressor
8
8
white
Parking tail light left
9
8
white
Diagnostic term. 6, hazard warning system, clock, front roof light (electronic radio, vanity mirror light, relay comfort circuitry term. 86
10
25
blue
Heatable rear window
11
—
—
—
12
—
—
—
13
8
white
Low beam left
14
8
white
Low beam right
15
8
white
High beam left
16
8
white
High beam right, high beam indicator
A
16
red
Ortho. back rest, sliding roof, seat heating front
B
8
white
Adjustable, heated outside mirrors
C
16
red
Rear roof light, trunk light, rear door locking system, central locking system, door lights, aut. antenna, control unit seat adjustment memory (trailer turn signal control unit)
D
16
red
Auxiliary fan
E
25
blue
Front seat adjustment
F
25
blue
Front seat adjustment
G
16
red
Window lift front left a. rear right
H
16
red
Window lift front right a. rear left
Fuse blowe motor outside fuse box
WARNING: Terminal and harness assignments for individual connectors will vary depending on vehicle equipment level, model, and market.
Still have questions or want to supplement the article? Discuss On Telegram