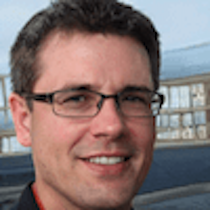 Jonathan Yarden
Mar 25, 2021 · 5 min. read
In this article you will find a description of fuses and relays Jeep, with photos of block diagrams and their locations. Highlighted the cigarette lighter fuse (as the most popular thing people look for).
Get tips on blown fuses, replacing a fuse, and more.
Year of production: 1972, 1973, 1974, 1975, 1976, 1977, 1978, 1979, 1980, 1981, 1982, 1983
Fuse box
№

A

Protected Component
1
20
Windshield wipers
2
15
Turn signals
3
10
Accessories
4
3
Instrument and accessory lights
5
20
Interior lights
6
20
Brake, tail and parking lights
7
25
Air conditioner, heater and electric fan
8
3
Instruments
9
25
Seat belt warning and back-up lights
10
20
Hazard flasher, clock and stop lights
Relay
R1
Hazard flasher
R2
Turn signal
24 amp. circuit breaker is located in the headlight switch to protect headlight circuit. All models have two 30 amp. circuit breakers located in the fuse block to protect the electric tailgate window. One circuit breaker protects the instrument panel switch and the other protects the tailgate switch.
The 6-cyl. models have a 4 amp. in-line fuse protecting the cruise control. The V8 models have a 1.5 amp. in-line fuse protecting the cruise control.
All Jeep models are equipped with fusible links, located in the engine compartment, which protect the circuits.
WARNING: Terminal and harness assignments for individual connectors will vary depending on vehicle equipment level, model, and market.
Still have questions or want to supplement the article? Discuss On Telegram