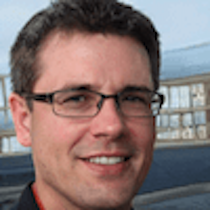 Jonathan Yarden
Mar 25, 2021 · 5 min. read
In this article you will find a description of fuses and relays Peugeot, with photos of block diagrams and their locations. Highlighted the cigarette lighter fuse (as the most popular thing people look for).
Get tips on blown fuses, replacing a fuse, and more.
Fuse box (30) in passenger compartment BF00
Fuse
Ampere rating [A]
Supply
Circuit protected
F1
10
ACC+
Cig. lighter
F1A
10
Batt +ve
F2
15
Ign. +ve
Engine coolant level sensor, water in fuel sensor, instrument panel warning lamps, trip computer, vehicle speed interface module
F3
15
ABS control unit
F4
10
Sidelamps +
Front left side light, right tail light
F5
15
Low beam +
Head lamp height corrector, headlamp wash pump relay coil, low beam warning lamp
F6
—
—
—
F7
20
Batt + ve
Caravan socket
F8
Shunt
—
—
F9
5
Side lamps+
Front right side light, left tail light
F10
30
Batt + ve
Control unit for memory seats and mirrors
F11
30
One touch window control unit
F12
10
Ign. + ve
Oil breather re-heat resistor, reversing lamps, A/C engine coolant temperature unit
F13
20
Batt +
Electrically controlled passenger's seat
F14
20
Electrically controlled driver's seat
F15
20
Alarm control unit, radio telephone, fan relay, engine temp. control unit, control unit for memory seat and mirrors
F16
20
Radio
F16A
20
Acc+
Radio
F17
—
—
—
F18
10
Low beam
Rear fog lights
F19
10
Side lamps
Illumination: Instrument panel, switches
F20
30
Low beam+
Left low beam
F21
30
+ ign. off
Compressor cut-off relay, air conditioning compressor, pressostat, fan relay, heating/ventilation controls
F22
30
Acc+
Rear wiper and rear wiper timer.
F23
10
Low beam
Right low beam
F24
30
Acc+
Windscreen wiper, wiper timer, rear screen heater time switch relay, wiper control
F25
5
Batt +ve
Radio memory, compact disc player, analogue clock, instrument panel, trip computer, coded anti-start, front and rear courtesy lights
F26
30
Hazard warning
F27
30
One touch electric window
F28
15
Acc+
Trip computer, load warning lamp, rear view mirror control, one touch electric window, ECU for memory seat and mirrors, high frequency receiver for central locking, front window lift and sun roof relay, stop lamps, digital clock
F29
30
Batt +ve
Front window lift and sun roof relay
F30
15
Acc+
Front and rear courtesy lamp, vanity mirror, glove box light, "lights on buzer" relay, overspeeding buzzer, radio telephone transmitter-receiver
Fuse box under bonnet – BF01
Fuse
Ampere rating [A]
Supply
Circuit protected
F1
5
Batt + ve
Injection control unit (petrol and diesel)
7,5
F2
—
—
F3
25
Acc+
ABS and traction control
F4
20
Batt + ve
Engine running
F5
7,5
Relay XUD11ATE
F6
—
Batt + ve
—
F7
15
Head light wash timer
F8
—
—
F9
10
Acc+
Oxygen sensor
F10
10
Fuel pump
F11
—
—
—
F12
10

+ after relay 

2665

Left front foglamp
F13
10
Right front foglamp
F14
10

+ ve after 

switch 002

Left head light
F15
10
Right head light
Fuse box under bonnet – BMF2 – MAXI
Fuse
Ampere rating [A]
Supply
Circuit protected
MF1
50
Batt +ve
Steering lock
MF2
50
Steering lock, + after ignition switched off
MF3
50
Supply 30 fuse box
MF4
50
Lighting and signalling switch, + relay horns
MF5
50
ABS/traction control
MF6
20
1-Fan Unit
40
MF7
20
1-Fan Unit
40
MF8
40
Heated rear screen
WARNING: Terminal and harness assignments for individual connectors will vary depending on vehicle equipment level, model, and market.
Still have questions or want to supplement the article? Discuss On Telegram