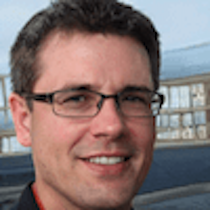 Jonathan Yarden
Oct 06, 2021 · 5 min. read
In this article you will find a description of fuses and relays Peugeot, with photos of block diagrams and their locations. Highlighted the cigarette lighter fuse (as the most popular thing people look for).
Get tips on blown fuses, replacing a fuse, and more.
Engine compartment fuses
Fuse
Ampere rating [A]
Functions
1
20
Engine management control unit
2
10
Horn
3
10
Front and rear wash-wipe
4
20
Headlamp wash
5
15
Fuel pump
6
10
Automatic gearbox control unit
7
10
Power steering control unit, engine coolant level sensor
8
15
Starter coil
9
10
Xenon bulb electronic supply, halogen headlamps height adjusters
10*
30
Engine management actuators (ignition coil,
solenoid valves, oxygen sensors)
11*
40
Air conditioning blower or not used
12*
30
Windscreen wipers
13*
40
Built-in system interface supply (ignition positive)
14*
30
Air pump
* The maxi-fuses provide additional protection for the electrical systems.
Fascia fuses
| | | |
| --- | --- | --- |
| Fuse | Ampere rating [A] | Functions |
| 1 | 15 | Boot fusebox, diagnostics socket, low current steering lock |
| 4 | 20 | Steering wheel controls, audio equipment, alarm, navigation-telematics, multifunction display, automatic gearbox, electric seat memory unit |
| 5 | 15 | Alarm siren, tyre under-inlation detection unit |
| 6 | 10 | STOP switch, automatic gearbox electronics, clutch switch, electrochromatic mirror, courtesy mirror, map reading lights, diagnostic connector, steering wheel angle sensor, ESP dual function sensor, panoramic roof concealing shutter (407 SW) |
| 7 | 15 | Alarm (accessory) |
| 9 | 30 | Rear one-touch electric windows |
| 10 | 20 | Front 12 V accessories socket, lighter, glove box switch |
| 11 | 15 | Electric child lock, rear doors deadlocking |
| 12 | 30 | Front one-touch electric windows, sunroof |
| 14 | 10 | Engine fusebox, boot fusebox, trailer fusebox (accessory), wipers relay |
| 15 | 15 | Instrument panel, air conditioning control panel, rain and brightness sensors, electric seats, air bags control unit |
| 16 | 30 | Central locking/deadlocking |
| 20 | 10 | Not used |
| 21 | 15 | Not used |
| 22 | 20 | Not used |
| S1 | — | PARC shunt |
| | | |
| --- | --- | --- |
| Fuse | Ampere rating [A] | Functions |
| G36 | 30 | Audio Hi-Fi assembly |
| G37 | 15 | Six-speed automatic gearbox supply |
| G38 | 30 | Right and left heated seats |
| G39 | 30 | Right electric seat |
| G40 | 30 | Left electric seat |
Boot fuses
| | | |
| --- | --- | --- |
| Fuse | Ampere rating [A] | Functions |
| 1 | 15 | Rear wiper |
| 2 | 15 | Fuel filler lap locking |
| 3 | 15 | Rear 12 V accessories socket |
| 4 | 15 | Particle emission filter |
| 5 | 40 | Heated rear screen |
WARNING: Terminal and harness assignments for individual connectors will vary depending on vehicle equipment level, model, and market
Still have questions or want to supplement the article? Discuss On Telegram