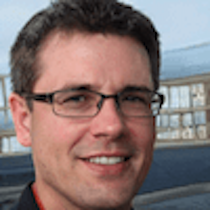 Jonathan Yarden
Feb 11, 2021 · 5 min. read
In this article you will find a description of fuses and relays Peugeot, with photos of block diagrams and their locations. Highlighted the cigarette lighter fuse (as the most popular thing people look for).
Get tips on blown fuses, replacing a fuse, and more.
Year of production: 2010, 2011, 2012, 2013, 2014, 2015
Dashboard fuses
The fusebox is placed in the lower dashboard (right-hand side).
| | | |
| --- | --- | --- |
| Fuse | Ampere rating [A] | Function |
| 1 | 7,5 | Left hand front and rear sidelamps |
| 2 | 15 | Accessory socket |
| 3 | — | Not used |
| 4 | 7,5 | Starter motor |
| 5 | 20 | Audio system |
| 6 | — | Not used |
| 7 | 7,5 | Vehicle equipment, right hand front and rear sidelamps |
| 8 | 7,5 | Electric door mirrors |
| 9 | 7,5 | Supervisor controller |
| 10 | 7,5 | Air conditioning |
| 11 | 10 | Rear foglamp |
| 12 | 15 | Door locking |
| 13 | 10 | Courtesy lamp |
| 14 | 15 | Rear wiper |
| 15 | 7,5 | Instrument panel |
| 16 | 7,5 | Heating |
| 17 | 20 | Heated seat. |
| 18 | 10 | Option |
| 19 | 7,5 | Door mirror heating |
| 20 | 20 | Windscreen wiper |
| 21 | 7,5 | Airbags |
| 22 | 30 | Heated rear screen |
| 23 | 30 | Heating |
| 24 | — | Not used |
| 25 | 10 | Radio |
| 26 | 15 | Passenger compartment fuse |
Front compartment fuses
| | | |
| --- | --- | --- |
| Fuse | Ampere rating [A] | Functions |
| 1 | — | Not used |
| 2 | 30 | Internal fuse |
| 3 | 40 | Electric motor |
| 4 | 40 | Radiator fan |
| 5 | 40 | Electric windows |
| 6 | 30 | Vacuum pump |
| 7 | 15 | Main battery ECU |
| 8 | 15 | Third brake lamp |
| 9 | 15 | Front foglamps |
| 10 | 15 | Water pump |
| 11 | 10 | On-board charger |
| 12 | 10 | Direction indicator |
| 13 | 10 | Horn |
| 14 | 10 | Daytime running lamps |
| 15 | 15 | Battery fan |
| 16 | 10 | Air conditioning compressor |
| 17 | 20 | Right hand dipped beam |
| 18 | 20 | Left hand dipped beam, headlamp adjusters |
| 19 | 10 | Right hand main beam |
| 20 | 10 | Left hand main beam |
WARNING: Terminal and harness assignments for individual connectors will vary depending on vehicle equipment level, model, and market
Still have questions or want to supplement the article? Discuss On Telegram