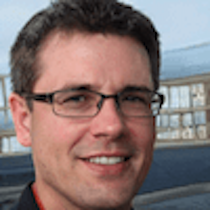 Jonathan Yarden
Feb 16, 2021 · 5 min. read
In this article you will find a description of fuses and relays Peugeot, with photos of block diagrams and their locations. Highlighted the cigarette lighter fuse (as the most popular thing people look for).
Get tips on blown fuses, replacing a fuse, and more.
BSI unit
Fuses under the dashboard. The (unnumbered) fuses are spares.
| | | |
| --- | --- | --- |
| Fuse | Ampere rating [A] | Functions |
| A | 20 | Central locking – Boot open |
| B | 25 | Front wiper |
| C | 30 | Rear heated screen – Heated rear view mirror |
| D | 15 | Rear wiper – Air conditioning |
| E | 30 | Front electric window – Sun roof |
| F | 15 | Instrument panel screen |
Passenger compartment unit
| | | | |
| --- | --- | --- | --- |
| Fuse | Ampere rating [A] | Supply type | Functions protected |
| 1 | | Shunt | Pretensioner and front airbag shunt. |
| 2 | 5 | Ignition on | Instrument panel – Diagnostic socket. |
| 3 | | | Free |
| 4 | 5 | Ignition on | BSI |
| 5 | 10 | Ignition on | Stop switch |
| 6 | 5 | Battery + | Instrument panel clock – Multifunction LED Code command |
| 7 | 10 | Battery + | Cooling fan unit relay – Water temperature housing Double injection relay – Injection ECU |
| 8 | 10 | Battery + | Front and rear interior lamp – Radio Multifonction relay |
| 9 | 5 | Battery + | BSI |
| 10 | 20 | Battery + | Rear wiper motor |
| 11 | 5 | Sidelamps + | Radio – Air conditioning panel – Cigar lighter Interior lighting – Multifunction display |
| 12 | 5 | Sidelamps + | Rear fog lamps |
| 13 | 15 | Battery + | Heated seat relay |
| 14 | 30 | Battery + | Headlamp wash relay |
| 15 | 20 | Battery + | 12 V socket |
| 16 | 30 | Battery + | Blower relay |
| 17 | 15 | Battery + | Horn |
| 18 | 5 | Sidelamps + | Front left and rear right hand sidelamps |
| 19 | 5 | Sidelamps + | Front right and rear left hand sidelamps – Number plate. |
| 20 | 10 | Sidelamps + | Left hand dipped beam |
| 21 | 10 | Sidelamps + | Right hand dipped beam |
| 22 | 10 | + ACC | Multifunction display Passenger's rear view mirror |
| 23 | 20 | + ACC | Cigar lighter |
| 23B | 20 | Battery + | Cigar lighter |
| 24 | | | Free. |
| 25 | | | Free. |
| 26 | | | Free. |
| 27 | 5 | + ACC | Wiper switch – Headlamp wash |
| 28 | | | Free. |
Engine compartment fuses
| | | | |
| --- | --- | --- | --- |
| Fuse | Ampere rating [A] | Supply type | Functions protected |
| 5 | 20 | Battery + | BSI |
| 6 | 30 | Battery + | Free |
| 7 | 20 | Battery + | Additional heating burner |
| 14 | SHUNT | Battery + | Injection double relay |
| 18 | 10 | | Front right hand main beam |
| 19 | 10 | | Front left hand main beam |
| 20 | 10 | Ignition on | ABS ECU |
| 21 | 5 | Battery + | Additional heating relay |
| 22 | 20/30 | Battery + | Diesel heating relay |
| 23 | 15 | Ignition on | Diesel heater |
| 24 | 5 | Ignition on | Free |
| 25 | 15 | Ignition on | Fuel pump |
| 26 | SHUNT | Battery + | Double injection relay |
| 27 | 30 | Battery + | Free |
| 28 | 5/10 | Ignition on | Throttle housing heater (petrol)/Injection pump (diesel) |
| 29 | 30 | Battery + | Free |
| 30 | 10 | Battery + | Front left hand fog lamp |
| 31 | 10 | Battery + | Front right hand fog lamp |
| 32 | 5/10 | Ignition on | Injection ECU |
| 33 | 15 | Ignition on | Reverse lamps – Coolant level, Preheater unit – Cooling fan unit |
| 34 | 5 | Ignition on | Exhaust sensor |
WARNING: Terminal and harness assignments for individual connectors will vary depending on vehicle equipment level, model, and market
Still have questions or want to supplement the article? Discuss On Telegram