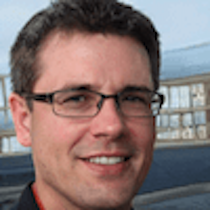 Jonathan Yarden
Jan 25, 2021 · 5 min. read
In this article you will find a description of fuses and relays Ford, with photos of block diagrams and their locations. Highlighted the cigarette lighter fuse (as the most popular thing people look for).
Get tips on blown fuses, replacing a fuse, and more.
Year of production: 1986, 1987, 1988, 1989, 1990, 1991, 1992
Fuse box diagram
No.

A

Protected Component
1
25
Heater blower motor, headlamp flasher
2
10
Direction indicators
3
15
Windscreen wiper motor, windscreen washer pump (vehicles without headlamp wash)
4
10
Reversing lamps, stop lights, heated rear window
5
10
Fuel and temperature gauges, ignition warning light, oil pressure warning light, low brake fluid warning light, diesel thermostart warning light
6
15
Tailgate wiper motor, tailgate washer pump
7
15
Dim-dip lighting
8
–
Not used
9
–
Not used
10
10
Right hand side and tall lights, instrument panel illumination
11
10
Left hand side and tail lights, licence plate lamps
12
10
Right hand dipped beam
13
10
Left hand dipped beam
14
10
Rear fog lamps, headlamp power wash timer
15
–
Not used
16
10
Right hand main beam, main beam warning lamp
17
10
Left hand main beam
18
10
Front courtesy lamp, rear interior lamps, windscreen washer pump (vehicles with headlamp wash), ciock/tachograph, radio
19
20
Hazard warning lights
20
25
Headlamp power wash, cigarette lighter
21
20
Heated rear window
22
10
Overdrive
23
–
Positions for five spare fuses
Relay

A
Automatic transmission inhibitor
B
Not used
C
Dim-dip lighting
D
Dim-dip lighting
E
Not used
F
Heated rear window
G
Direction Indicator flasher (heavy duty if trailer towing specified)
H
Headlamp power wash
 I
Intermittent windscreen wipe
 J
Intermittent rear screen wipe
 K
Not used
WARNING: Terminal and harness assignments for individual connectors will vary depending on vehicle equipment level, model, and market.
Still have questions or want to supplement the article? Discuss On Telegram